By JACK DELANEY, Associate Editor, Money Morning • 
---
Limited-Time Presentation: Meet the only UNDEFEATED man in the industry. Over the last five years he's issued 119 trades with ZERO realized losses. All 32 of his closed positions have been WINNERS. His average gain is 70% (and that's without using a single option). This man is nothing like anyone you've ever met. He is prepared to share his strategy with you, and for free. Click here before September 26 to sign up.
---
The hemp industry is set to explode by 328% over the next five years.
Find out why one expert calls this new law a "game changer."
---
Dear Valued Reader,
From cryptocurrencies to marijuana stocks, Money Morning is at the forefront of bringing our readers the biggest and best profit opportunities.
And the next potential moneymaker for your portfolio is the industrial hemp industry…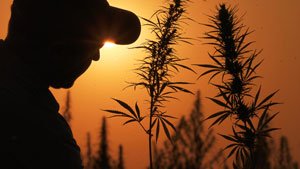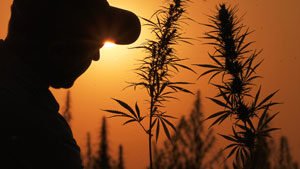 In 2017, the value of U.S. sales of hemp-based products, like food, body products, dietary supplements, clothing, and building materials, totaled $700 million, according to the Hemp Industries Association.
And the value of the market will only keep growing…
By 2022, the industrial hemp industry will be worth $3 billion. That's a 328% increase in just five years.
For nearly 50 years, hemp has been a Schedule 1 federally controlled substance. That lumps it in the same category as LSD, Ecstasy, and heroin.
However, hemp only contains trace amount of THC, the psychoactive compound found in cannabis. Hemp contains THC levels as low as 0.3%, while marijuana contains THC levels between 5% and 35%, according to MinsitryofHemp.com.
Hemp was criminalized in 1970 because Congress was afraid law enforcement agents couldn't distinguish hemp from marijuana, according to The Atlantic.
But now, the 2018 Farm Bill could change everything…
---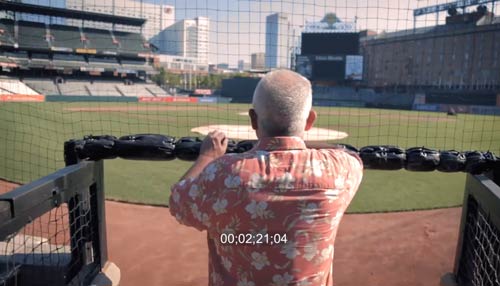 119 Plays, Zero Realized Losses (INSANE!)
He's a whiskey-drinking, truck-driving, country music-loving REDNECK. But he's also the only undefeated individual in this entire industry (at least that I know of).
All 32 of his recommended closed positions are winners! Exactly 85 of his 87 open plays are up in price (as of August 8). And next week, he's revealing his undefeated strategy for the first (and probably) last time. Get your name on this list NOW before it's too late.
---
It would remove hemp as a controlled substance, which will open the floodgates for investments. Farmers and businesses could receive small business loans and federal crop insurance and conduct research without fear of a federal crackdown.
The 2017 Farm Bill expires on Sept. 30, which is why I reached out to experts in the hemp market to get an inside scoop on this profit opportunity before the new law is set in place…
Investing in Industrial Hemp Offers a New Profit Opportunity
I spoke with five experts about the 2018 Farm Bill and the industrial hemp industry.
These aren't just bloggers sitting in their basement. These are CEOs and Directors who are paving the way for the $3 billion hemp industry.
And the first expert I spoke with believes this law could bring a new era to the United States…
Dylan Summers is the Director of Government Affairs & Compliance for Lazarus Naturals, an industrial hemp company that aims to be the best and most accessible cannabidiol (CBD) company on the market.
"The passage of the Farm Bill will mark the beginning of a new era in the U.S. Being able to procure domestically grown hemp will allow companies like Lazarus to continue to explore the potential of industrial hemp and develop innovative cannabinoid-based products for much less than we previously could. It will also make it easier for us to ensure we are only using the highest quality hemp for our products."
Our next expert shared that hemp farming is one of the few bills that has bipartisan support…
Steve Gormley is the President and CEO of JuJu Royal, a premier cannabis and CBD brand created for and inspired by Julian Marley.
"The S.2667- Hemp Faming Act of 2018, sponsored by Mitch McConnell, is one of the few bills on the Senate floor that enjoys bipartisan support. In an era where we have Republicans and Democrats fighting each other on every front, it is clear to the public that the farming community's need for profitable agricultural opportunities, coupled with the seismic shift in public perception, have fomented a rare cooperation between the parties in Washington. As soon as the Farm Bill passes and farmers can start growing hemp, you will see a ton of new interest in hemp because of how versatile a plant it is. With uses from food, to medicine and wellness, to construction – the passage of this bill will pave the way toward the eventual repeal of marijuana prohibition."
And before the hemp boom really kicks off, now is a good time to invest…
Lex Pelger is the Science Director of Bluebird Botanicals, one of the largest quality hemp extract manufacturers and retailers in the world.
"One should invest in the hemp industry now because one doesn't often run into an old-fashioned boom. But that's also why caution is needed. When investing in hemp companies, it's important to find places that focus on quality and know their science, that aim for sustainable growth and know to keep fiscal responsibility and customer care front and center. Cannabis is a forgiving plant, but it takes experience, expertise, and testing to truly separate out the many benefits of hemp."
Our next expert is at the forefront of the hemp industry, so he was able to share insight with our readers that you won't find anywhere else…
John Ryan is the co-founder and COO of Ananda Hemp, an industrial hemp company with productions in multiple countries, having been the first company to bring seeds from Australia to the United States with a full DEA permit. Ananda is also the primary advocate behind the Industrial Hemp Farming Act.
"The timing of the revitalization of the hemp industry represents an interesting paradigm for investors that want to take advantage of multiple changes in business and consumer behavior. Currently, our society is in need of better sources of planet-friendly sustainable materials, as well as access to high-quality non-meat or fish protein sources. Americans are now, at blistering speed, starting to realize naturopathic home remedies can deliver better results, at cheaper costs, than traditional pharmaceuticals. This has caused a rapid surge in the growth of the hemp extract/CBD market that will only continue to increase over coming years."
Finally, the last expert we spoke with couldn't stress enough how much of a game changer the legalized cultivation of U.S. hemp could be…
Brian Palm Svaneeng Mertz is the CEO of Medican, a Danish company founded in October 2017 licensed to cultivate consistent, natural, high-quality medical cannabis with compassion, sustainability, and integrity.
"If the Farm Bill passes and the U.S. legalizes the cultivation of hemp, it will be a game changer for international producers who realize the great advantages of deregulation. Rather than relying on domestic hemp production in each state, exports from foreign companies to the U.S. will increase volume and quality as well as reduce prices and benefit the users of industrial rich-CBD hemp."
For the first time ever, our Executive Publisher, Mike Ward, has found a man with an undefeated track record.
And, also for the first time ever, that man is exposing the trick to his trade.
This guy's got 30 years of experience, and in the last five years, he has zero realized losses under his belt. Zero losses!
This could be your ticket to your own perfect portfolio. Click here to RSVP now.