By MONEY MORNING NEWS TEAM, Money Morning • July 6, 2018
---
Urgent Update: This Wall Street "rocket scientist" just broke his code of silence, and he's revealing the best-kept secrets of the industry. Just recently, this man gave his readers the chance to score 418% gains in a week – enough to turn a small stake into over $20,000. To see how you could get the opportunity to put thousands of dollars in your pocket, each and every week, go here now. 
---
Dear Reader,
Money Morning Quantitative Specialist Chris Johnson has two top picks for the best healthcare stocks to buy in July.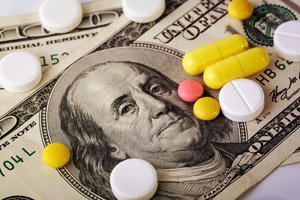 Chris' proprietary "Best in Breed" (BiB) system finds both aggressive companies and discovers undervalued sectors poised for massive gains.
And his BiB system has uncovered breakout potential for the healthcare industry.
That led Chris to take a deep dive into the sector, and he came away with two healthcare stocks with huge upside potential…
The Best Healthcare Stock to Buy, No. 1: Eli Lilly and Co.
The first is Indianapolis-based Eli Lilly and Co. (NYSE: LLY).
On Feb. 9, LLY dropped to a three-year low. Since then, it's risen 16%. That climb moved the stock to trading higher than its 50-day and 200-day moving averages.
That sort of momentum – pushing it above its moving averages – is a sign the stock is heading even higher.
In fact, the trend lines just formed a "golden cross," one of the most bullish technical indicators investors can use. In a golden cross, the 50-day moving average rises higher than the 200-day moving average, a classic bullish sign.
The last time that happened was in February 2017 when LLY was in the midst of a killer rally that sent the market up 35% over a five-month stretch.
It gets even better. Short interest grew 20% over the past month, which means a short squeeze could push the stock even higher if the rally continues.
---
This was Wall Street's best-kept secret (but it's far too powerful not to share)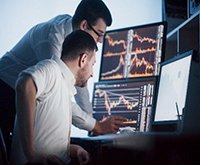 The huge players on Wall Street have been taking advantage of methods like this for years to funnel hundreds of billions of dollars into their coffers. But this secret wealth weapon is much too lucrative to keep quiet – and this former insider is revealing EVERYTHING. I've never seen a method generate this many huge gain opportunities… especially when these kinds of plays could catapult you to millionaire status in just weeks. It's all explained here.
---
Given that all the signals are indicating more upside, Chris has a price target on LLY of $90 per share. That's slightly above the highs of October and December. That move might give a double if investors play the $85 call with an Aug. 17, 2018 expiration.
But LLY isn't the best healthcare stock on our list…
The Best Healthcare Stock to Buy, No. 2: Express Scripts Holding Co.
Our second healthcare stock to buy is St. Louis-based Express Scripts Holding Co. (Nasdaq: ESRX). Express Scripts is a pharmacy benefits management firm.
Express Scripts has climbed about 15% since hitting a bottom in February. For the last five weeks, the stock has risen 18%, with the 50-day moving average providing support.
Chris' charts indicate that the 50-day moving average is moving higher after dropping for the past two months.
The last time that happened was in December 2017. Then, Express Scripts entered a rally that gained more than 35% in two months.
Like Lilly, ESRX has low-side short interest. However, in the most recent reporting period, shorted shares soared 24% after dropping for the previous year.
That means if the rally continues, these short sellers will need to cover, and that will help boost share prices.
Now, Wall Street analysts don't love ESRX. Twenty analysts cover it, and only seven rate the stock a "Buy."
But as the stock continues to climb, we expect ratings to rise as well.
Chris' target for the intermediate term on Express Scripts is $85, the two-year high level, which was hit in March. Investors can likely get more bang for the buck by purchasing the Aug. 17, 2018, $80 call.
And that isn't the only way to collect a massive payday fast…
The Chance to Collect Triple-Digit Gains Every Week
You are probably aware that Wall Street employs secretive teams of mathematical geniuses whose sole purpose is to "game the system."
They identify complex patterns in the markets and use them to legally "skim" billions of dollars in profits every day – for entire nations, sovereign wealth funds, and massive corporations.
The reality is, they are the ones behind the curtains pulling the strings. More so than any politician, or even president.
Which is why their work is protected under military-grade security.
But in a stunning development, one of them has agreed to go public and break Wall Street's "code of silence." And I have just conducted an exclusive interview with him.
In this short video, he will reveal the most powerful weapon he and his team have ever developed.
It's an invention that pinpoints a very specific market anomaly. When it does, it has the potential to deliver total gains of 350% every week.