GoPro Inc. (Nasdaq: GPRO) launched its successful IPO on June 26. The stock closed up more than 9% from its opening price. And it's up nearly 24% since then.
You may have heard about it...
The action sports video camera company was only one of the biggest tech stories of the summer - and the story behind GoPro is the kind of classic American tech success that makes being a part of Silicon Valley so exciting.
As an individual investor, you probably couldn't participate in the GoPro initial public offering... or any IPO. And maybe you're thankful for that - if you had invested at the wrong time, you easily could have lost nearly 22%.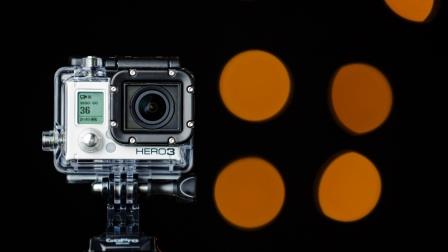 However, my 30 years of Silicon Valley experience tell me that the best investments usually aren't the big-name companies whose products line store shelves - but the "pick and shovel" plays... the little-known firms that act as suppliers for the big boys.
And here at Strategic Tech Investor, I told you about a major GoPro supplier more than a year ago. It's less volatile and has offered us months and months of market-beating performance.
We've already made 100% gains with it. And I think it could double your money yet again in the near future.
Today I'm going to tell you how you'll get there...
The Video Star Behind GoPro
I introduced you to Ambarella Inc. (Nasdaq: AMBA) just about a year ago. And if you haven't cashed in with this video semiconductor developer yet, I encourage you take a good look.
It's a big hit in three rapidly evolving and growing technologies: wearables like GoPro, the smart home, and ultra-high-definition television.
Ambarella has become the go-to firm in wearable video cameras by focusing on production of low-power, high-definition video compression and image-processing chips.
And it's a great growth market to dominate. Sales of wearable sports cameras - consisting mostly of sales to GoPro - are jumping at an annual rate of 59%.
The whole wearables market is also rapidly expanding. Juniper Research forecasts industry sales of $19 billion by 2018. That's a nearly 15-fold increase from 2012 estimated sales of $1.4 billion.
Here's why Ambarella sees such strong demand for its chips:
They are simply the best in the market.
GoPro cameras are popular with action sports stars who post their daring feats on YouTube and other social media. Armed with Ambarella's chips, which lead to high-quality video that can be compressed with little distortion, the cameras cost less than $500 - but are as good as professional broadcast cameras that cost tens of thousands of dollars.
In other words, Ambarella is already a proven winner in one of the hottest tech markets around.
But this Santa Clara, Calif.-based firm hardly stops there. It also provides devices used in web-based security cameras. Led by Google Inc.'s Nest Labs' Dropcam, for which Ambarella is a major supplier, this is another tech segment set for impressive growth.
With its advanced video systems on a chip (SoC), Ambarella is capitalizing on the surveillance industry's move away from analog cameras operated on closed-circuit TV. Instead, the new digital systems automatically link to a computer network and, through smart-home technology, eventually your mobile device and/or laptop.
The research firm MarketsandMarkets forecasts that, with digital tech taking the lead, video surveillance sales will climb from an estimated $15 billion in 2013 to $25 billion by the end of 2016. That's an annual sales growth of nearly 60%.
And that's not all - with Ambarella we get a tech investing catalyst trifecta.
The firm is a leader in the breakout ultra-high-definition television (UHDTV) market. Images on UHDTV sets are incredibly detailed because they have a resolution of 4,000 horizontal pixels, making this 4K technology. (The current high-def standard is 1,080 pixels.)
Sales of these flat screen sets are just getting started in the United States, but they are much more popular in electronics-crazy East Asia.
NPD DisplaySearch estimates global 2013 shipments of UHDTVs at 1.9 million units, 1.7 million of them in China. The research firm predicts worldwide UHDTV shipments will grow roughly six-fold in 2014 to 12.7 million units.
Domestically, the Consumer Electronics Association trade group estimates that just 23,000 UHDTVs sold in the U.S. market in 2013. But that figure will soar to 1.43 million sets, or roughly 5% of televisions sold nationally, by the end of 2016. That's a 60-fold increase.
And by 2017, UHDTVs will account for nearly one-fourth of all televisions of greater than 50 inches sold in the U.S. market, DisplaySearch projects.
Double Your Money with Ambarella (Nasdaq: AMBA)
Ambarella is an exciting buy because of its vanguard technology and its robust presence in surging markets like wearables and the smart home.
But it's a smart investment because of its great financials and long-running share-price growth.
Recently trading at $30 a share, Ambarella has a market cap of $880 million. It has 17% operating margins and a 19% return on equity. It has more than $140 million cash on hand and no debt.
For its fiscal 2015 first quarter ended April 30, sales rose 21% from the year-ago quarter to roughly $41 million as net income rose nearly 13% to roughly $5.3 million.
The stock came under pretty intense selling pressure this spring as the overall market sold off and small caps were among the harder hit - and again with the latest news-driven market correction.
But since hitting a closing low of $22.27 on May 8, the stock has gained more than 30%. And I believe the stock is poised to rally further from here.
Over the past three years, Ambarella has grown earnings per share an average of 37% annually. At that rate, it means earnings could double in less than two years, a powerful catalyst for share-price appreciation.
When we say the road to wealth is paved by tech here at Strategic Tech Investor - this is exactly what we're talking about.
And that's not the only way to supercharge your net worth...
Today, I'm revealing one of the most important initiatives I've ever undertaken.
For the past six months, I've been working closely with the chief executive officers of a small California biotech firm.
This company has developed and patented a process for harvesting one of the rarest resources on the planet.
Classified as a living metal, nearly every major drug manufacturer is already under contract with this firm to acquire as much of this substance as they can - even if it costs $141,748 for an amount that would fill up a small thimble.
That's because the results of 124 clinical trials are expected to prove this living metal will be able to treat some of the world's deadliest diseases.
This company not only has a monopoly on its global supply, but its sales are projected to jump from $2.63 million to $620 million over the next 15 months.
This 23,474% revenue spike is a conservative estimate, based on the number of drugs this company's corporate pharmaceutical customers expect to reach commercialization.
To reap the initial windfall, you'll need to be positioned in the company a couple of weeks before Aug. 31, when it's set to be listed on the Nasdaq.
So, it's extremely important you view the presentation on this unique opportunity right away.
Click here for a private airing.