Tech investing in 2014: If you're like most Americans, you're being eaten alive by zooming food prices.
Thanks to a three-year drought in California – the state that accounts for between 85% and 99% of most of this country's fresh produce – every trip to the supermarket has turned into a financial flogging for U.S. consumers. In fact, vegetable prices have jumped 50% in the past month alone.
If this bout of supermarket inflation were limited to produce, we could probably live with it.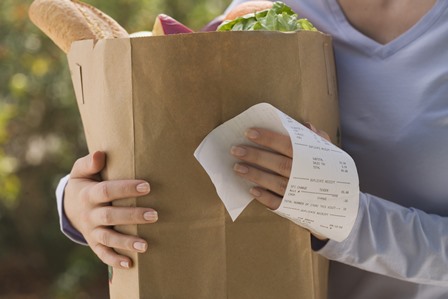 But it's everything.
Since 2011, Washington tells us that the general level of prices – Beltway-speak for "inflation" – have risen 6.4%. Ground beef is up about 17%, chicken more than 18%, and bacon nearly 23%. The West Coast drought and a really lousy winter in the Midwest have combined to make a bad situation even worse.
Dairy prices are rocketing, too – thanks to growing demand from Asia, and particularly from China. The boom in exports – combined with the fallout from the drought here at home – have tightened the supplies of dairy products and have sent prices skyward. Although U.S. dairy exports have surged 19% by volume, they've zoomed by 31% by value – reaching $6.7 billion, according to the latest reports.
And I'm betting you feel the pinch every time you walk down the dairy aisle at your favorite supermarket.
Today I'm here to help ease that pain. I've found a food-related tech investing opportunity that will put some of that money back into your pocket.
This is a profit play you can feel good about holding: The small-cap firm is a global leader in food and agriculture technology, and its offerings help make sure the food sector's crops, animals, and products are clean, safe, and healthy.
In my book, that's a winning combination…
A "Classic" Investing Strategy
If you've been in the markets for any length of time – and I know that lots of you folks have – you're familiar with the whole pick-and-shovel approach to investing.
With that strategy, you don't buy the companies that make the products in a given sector – you invest in the companies that help those producers make the best products possible.
The strategy got its name back in the California Gold Rush days: The people who made the biggest fortunes were the merchants who sold the picks, shovels, pots, and pans to the "Miner Forty-Niners" – the risk-takers who went out and panned for gold, often with dismal results.
In our search for today's profit play, we embraced pretty much that same philosophy.
We wanted to find a food-related supplier that offered the same sort of "enabling" products and services to food producers.
And here's the tech investing play that we found:
Join the conversation. Click here to jump to comments…
About the Author
Michael A. Robinson is one of the top financial analysts working today. His book "Overdrawn: The Bailout of American Savings" was a prescient look at the anatomy of the nation's S&L crisis, long before the word "bailout" became part of our daily lexicon. He's a Pulitzer Prize-nominated writer and reporter, lauded by the Columbia Journalism Review for his aggressive style. His 30-year track record as a leading tech analyst has garnered him rave reviews, too. Today he is the editor of the monthly tech investing newsletter Nova-X Report as well as Radical Technology Profits, where he covers truly radical technologies – ones that have the power to sweep across the globe and change the very fabric of our lives – and profit opportunities they give rise to. He also explores "what's next" in the tech investing world at Strategic Tech Investor.