The year is nearly half over, and the mainstream media continues to obsess over a whipsaw stock market that's been cutting highflyers down to size.
The sullen outlook has lots of retail investors dumping tech stocks and running for the "safety" of the sidelines.
That's a mistake I'm urging you to avoid.
You see, I believe that stocks – and especially tech stocks – are poised to do very well in the last half of 2014. And that means the biggest losers will be the folks who cash out now.
This isn't just a wild guess on my part.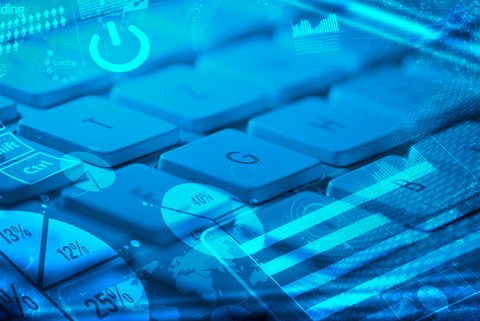 In particular, there are four reasons why tech stocks – and biotech stocks in particular – will do well in the final six months of the year. So today I'm going to show you why – before the midpoint hits – this is your best chance to position your portfolio… and cash in on that run.
My analysis shows that four specific catalysts will keep tech stocks moving for the rest of this year.
So let's jump right in…
Tech Stocks Catalyst No. 1: The Mobile Wave
The Semiconductor Industry Association (SIA) trade group just reported that worldwide microchip sales reached $78.47 billion during the first quarter – the industry's highest-ever result for the first three months of a year. Sales for March were up 16.1% in the Americas, and 11.4% globally, on a year-over-year basis.
SEMI, the trade group representing the producers of chip-manufacturing gear, says equipment-makers signed $1.28 billion in orders in March, for a book-to-bill ratio of 1.06. That represents a year-over-year increase of 16.1%.
Because wireless devices are growing in sophistication and are using more and more chips in each unit, mobile products like smartphones, tablets, and "phablets" will be a big driver here. And it's a multiyear driver: Sales of mobile/wireless products will power forward for at least the next three years, says market forecaster IDC.
In fact, in a recent report, IDC estimated that global sales of smartphones hit 1 billion units last year. And it expects sales to hit 1.68 billion by the end of 2017, an increase of nearly 70%.
The continued growth of the mobile wave will help keep semiconductor tech stocks thriving. As for the rest of the tech sector…
Join the conversation. Click here to jump to comments…
About the Author
Michael A. Robinson is a 35-year Silicon Valley veteran and one of the top technology financial analysts working today. He regularly delivers winning trade recommendations to the Members of his monthly tech investing newsletter, Nova-X Report, and small-cap tech service, Radical Technology Profits. In the past two years alone, his subscribers have seen over 100 double- and triple-digit gains from his recommendations.
As a consultant, senior adviser, and board member for Silicon Valley venture capital firms, Michael enjoys privileged access to pioneering CEOs and high-profile industry insiders. In fact, he was one of five people involved in early meetings for the $160 billion "cloud" computing phenomenon. And he was there as Lee Iacocca and Roger Smith, the CEOs of Chrysler and GM, led the robotics revolution that saved the U.S. automotive industry.
In addition to being a regular guest and panelist on CNBC and Fox Business Network, Michael is also a Pulitzer Prize-nominated writer and reporter. His first book, "Overdrawn: The Bailout of American Savings" warned people about the coming financial collapse - years before "bailout" became a household word.
You can follow Michael's tech insight and product updates for free with his Strategic Tech Investor newsletter.