The Alibaba IPO is coming.
Questions about when it's coming, or how big it will be, or how complicated the deal is don't matter. They can be answered, and I will answer them here.
The real question is: Should you buy the stock? The answer to that is... keep reading...
Hitting the Road
At this point, it looks like the IPO roadshow featuring Alibaba founder Jack Ma will begin on Sept. 3. The company's seven investment banks and five outside law firms expect the song-and-dance routine for institutional investors to start in Asia, then head to Europe, and end up playing to packed investor houses all across United States.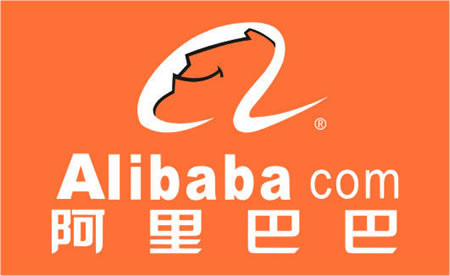 Then, the company should debut on the New York Stock Exchange in mid-September.
Market followers have suggested numerous changes for the Alibaba IPO date based on superstition, lucky numbers, religious holidays, summer vacations, and persnickety regulatory requirements.
But, no matter - it's coming.
The initial offering is expected to raise $20 billion for the company, which would make it the largest IPO in history. The IPO for Visa Inc. (NYSE: V) currently holds the record, having raised $19.65 billion in 2008. Facebook Inc. (Nasdaq: FB) raised $16 billion in 2012.
Depending on the first-day closing price of the new stock, Alibaba could be worth anything from $130 billion to $200 billion, which is a wide moat to wade into. But cutting itself a wide swath is what Alibaba is all about - and why this is a complicated deal.
The Long Story
Alibaba is the largest e-commerce company in China - at least that's the short story. It's really an eBay, Amazon, PayPal, cloud computing company, venture capital shop, and a whole lot more, all rolled into a labyrinth-like company with an increasingly global reach.
Adding to its complexity, Alibaba is domiciled in the Cayman Islands, does the grand majority of its business in China, and is listing itself on the NYSE. That means it will face regulatory scrutiny in multiple international jurisdictions.
Making its home in the Cayman Islands affords Alibaba an unprecedented amount of freedom and privacy, some of which it will have to give up in the IPO, and some of which will make it less transparent than U.S. regulators and investors are comfortable with.
But there's one big problem that comes along with being a Cayman Islands entity.
Because it's domiciled there, Alibaba cannot be included in major benchmarks like the S&P 500 or any of the MSCI indexes.
The S&P 500 only contains U.S.-domiciled companies and has more than $5.1 trillion in assets tracking it, one way or another. Not being eligible for many of the indexes that big institutions track and trade means those mammoth investors won't be falling over themselves to buy shares.
And because the shares aren't listed in its home country, Chinese participation will be limited.
The company's governance structure is another issue for regulators and investors. It empowers insider partners with the right to nominate a majority of the board of directors.
Even though Alibaba is a Cayman Islands company, it has to abide by Chinese rules. And because of China's strict limits on foreign ownership of Chinese companies, for Alibaba to list its shares on a foreign exchange, the company had to structure its "assets" into separately held vehicles owned by outside companies.
That's not very transparent.
So, a lot of investors, both institutional and retail, are asking whether they should buy shares when the company debuts.
The short answer to that question is "no and yes," or "yes and no" - depending on how you look at it.
I wouldn't buy shares on the first day of trading for many reasons. A big one is the Facebook phenomenon. A deal this big and this global could have trading issues along the lines of what happened with Facebook's IPO.
The deal is so huge that the company's investment bankers are saying they need to line up enough investor interest, about four times what will be raised, to help support the share price after the initial IPO frenzy subsides and shares face the "free market."
Down the Line... After the Alibaba IPO
As far as buying shares of Alibaba, I'm going to wait and see how they trade on the opening day and for a few weeks after that.
In a perfect world, I'd look to buy Alibaba after any early hiccups (if there are any) and after the IPO shares fall. (I missed that "perfect world" with Facebook because I got greedy and thought I'd get in lower as the price was falling - it was down enough - but missed it on the way up.)
Is Alibaba a "buy" in the long run? You bet it is.
There's so much to this company that I could write about what they're doing in the open and under the radar and fill up a dozen of these columns.
Here's what I'll say for now: Alibaba is going to be one of the greatest global companies of our time.
As retail investors, most of you won't be able to buy into the Alibaba IPO right away - whether you want to or not. However, there's another way to play it.
My colleague Bill Patalon, Executive Editor of Money Morning, beat me to sharing this "backdoor" investment - and he's come up with an impressive strategy to follow before the initial offering. Click here for his full report.
About the Author
Shah Gilani boasts a financial pedigree unlike any other. He ran his first hedge fund in 1982 from his seat on the floor of the Chicago Board of Options Exchange. When options on the Standard & Poor's 100 began trading on March 11, 1983, Shah worked in "the pit" as a market maker.
The work he did laid the foundation for what would later become the VIX - to this day one of the most widely used indicators worldwide. After leaving Chicago to run the futures and options division of the British banking giant Lloyd's TSB, Shah moved up to Roosevelt & Cross Inc., an old-line New York boutique firm. There he originated and ran a packaged fixed-income trading desk, and established that company's "listed" and OTC trading desks.
Shah founded a second hedge fund in 1999, which he ran until 2003.
Shah's vast network of contacts includes the biggest players on Wall Street and in international finance. These contacts give him the real story - when others only get what the investment banks want them to see.
Today, as editor of Hyperdrive Portfolio, Shah presents his legion of subscribers with massive profit opportunities that result from paradigm shifts in the way we work, play, and live.
Shah is a frequent guest on CNBC, Forbes, and MarketWatch, and you can catch him every week on Fox Business's Varney & Co.