The Alibaba IPO is coming.
Questions about when it's coming, or how big it will be, or how complicated the deal is don't matter. They can be answered, and I will answer them here.
The real question is: Should you buy the stock? The answer to that is… keep reading…
Hitting the Road
At this point, it looks like the IPO roadshow featuring Alibaba founder Jack Ma will begin on Sept. 3. The company's seven investment banks and five outside law firms expect the song-and-dance routine for institutional investors to start in Asia, then head to Europe, and end up playing to packed investor houses all across United States.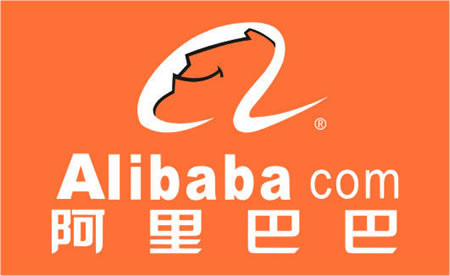 Then, the company should debut on the New York Stock Exchange in mid-September.
Market followers have suggested numerous changes for the Alibaba IPO date based on superstition, lucky numbers, religious holidays, summer vacations, and persnickety regulatory requirements.
But, no matter – it's coming.
The initial offering is expected to raise $20 billion for the company, which would make it the largest IPO in history. The IPO for Visa Inc. (NYSE: V) currently holds the record, having raised $19.65 billion in 2008. Facebook Inc. (Nasdaq: FB) raised $16 billion in 2012.
Depending on the first-day closing price of the new stock, Alibaba could be worth anything from $130 billion to $200 billion, which is a wide moat to wade into. But cutting itself a wide swath is what Alibaba is all about – and why this is a complicated deal.
The Long Story
Alibaba is the largest e-commerce company in China – at least that's the short story. It's really an eBay, Amazon, PayPal, cloud computing company, venture capital shop, and a whole lot more, all rolled into a labyrinth-like company with an increasingly global reach.
Adding to its complexity, Alibaba is domiciled in the Cayman Islands, does the grand majority of its business in China, and is listing itself on the NYSE. That means it will face regulatory scrutiny in multiple international jurisdictions.
Making its home in the Cayman Islands affords Alibaba an unprecedented amount of freedom and privacy, some of which it will have to give up in the IPO, and some of which will make it less transparent than U.S. regulators and investors are comfortable with.
But there's one big problem that comes along with being a Cayman Islands entity.
Join the conversation. Click here to jump to comments…
About the Author
Shah Gilani is the Event Trading Specialist for Money Map Press. In Zenith Trading Circle Shah reveals the worst companies in the markets - right from his coveted Bankruptcy Almanac - and how readers can trade them over and over again for huge gains.Shah is also the proud founding editor of The Money Zone, where after eight years of development and 11 years of backtesting he has found the edge over stocks, giving his members the opportunity to rake in potential double, triple, or even quadruple-digit profits weekly with just a few quick steps. He also writes our most talked-about publication, Wall Street Insights & Indictments, where he reveals how Wall Street's high-stakes game is really played.