It will certainly go down as one of the strongest business alliances in the history of technology – and one of the most profitable as well…
At their peak, these two companies dominated the personal-computing market, accounting for roughly 95% of sales.
As a result of their unique fit, both companies made thousands of shareholders rich.
No doubt, in recent years both these firms failed to keep up with rapid changes in the global tech landscape. And their shareholders paid the price as both stocks lagged the tech sector and the overall market.
It's been more than a decade since these firms' heyday, but now both stocks have beaten the odds – and are back at trouncing the Standard & Poor's 500.
This lands both companies squarely on our best tech stocks to buy list – here's why…
Wintel's Rise… and Fall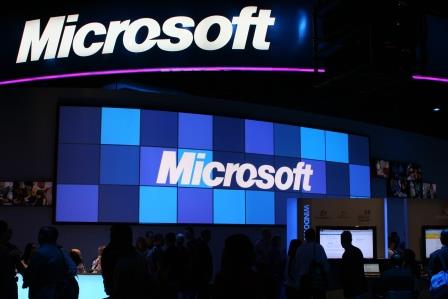 You'd be hard-pressed to find a stock that beat Microsoft Corp. (Nasdaq: MSFT) during its halcyon days. From its initial public offering in March 1986 to its peak in January 2000, Microsoft stock rose an astounding 25,000%.
That wealth machine would have converted $10,000 into $2.5 million in just under 15 years.
The Redmond, Wash.-based firm was so successful because it made the operating system used by virtually every PC manufacturer, besides Apple Inc. (Nasdaq: AAPL).
And, in turn, 90% of those PCs relied on semiconductors made by Intel Corp. (Nasdaq: INTC).
The technology media dubbed this unbeatable team "Wintel" to describe PCs' standard configuration – the Microsoft Windows OS and Intel chips.
The matchup was great for Intel shareholders, too. During Microsoft's great run, Intel shares rose 5,550%. Both stocks simply crushed the S&P 500, which produced gains of 565% during the period.
On the one hand, Wintel's outstanding performance is just one of many examples of how "the road to wealth is paved by tech."
On the other hand, the Wintel saga shows what can happen to market leaders who fail to keep up with big shifts in technology.
The slowing growth rate in the PC market that followed the "dot-bomb" implosion of 2000 ended the years of eye-popping increases for Wintel. The decade that followed taught Microsoft and Intel investors a very hard lesson: The market doesn't reward companies that rake in profits but show only modest rates of growth.
And in more recent years, neither Microsoft nor Intel have made solid entries into either cloud computing or the mobile revolution.
Over the past five years, the tech-centric Nasdaq Composite Index has gained 126%, compared with 83% for Microsoft and 76% for Intel.
Clearly, a shake-up at the top was in order to reverse course for both companies…
Join the conversation. Click here to jump to comments…
About the Author
Michael A. Robinson is one of the top financial analysts working today. His book "Overdrawn: The Bailout of American Savings" was a prescient look at the anatomy of the nation's S&L crisis, long before the word "bailout" became part of our daily lexicon. He's a Pulitzer Prize-nominated writer and reporter, lauded by the Columbia Journalism Review for his aggressive style. His 30-year track record as a leading tech analyst has garnered him rave reviews, too. Today he is the editor of the monthly tech investing newsletter Nova-X Report as well as Radical Technology Profits, where he covers truly radical technologies – ones that have the power to sweep across the globe and change the very fabric of our lives – and profit opportunities they give rise to. He also explores "what's next" in the tech investing world at Strategic Tech Investor.