What if I told you the safest (and by far the biggest) market in the world isn't safe anymore?
The U.S. Treasury market is worth more than $12 trillion. That's twice as big as the next two biggest nations' debt securities combined - and it's believed without question to be the safest market in the world.
Whenever there's a panic and the markets freak out, investors dump stocks and buy Treasuries. That's the so-called "flight to quality."
However, before the recent new market highs, back on Oct. 15, when the last full-on flight to quality exploded, the U.S. Treasury market failed to do what it had always done.
It failed to be safe.
And nobody's talking about it.
Today, I'm going to talk about it - and I'll show you how this lack of safety will impede your ability to invest and make a profit in the future...
A Flight to Fear
Maybe people aren't talking about it because it seems like so long ago. Maybe it's because stocks have soared since it happened. Maybe it's because it happened so quickly. Maybe it's because nobody really wrote anything about it.
Maybe it's just because it's too frightening to talk about.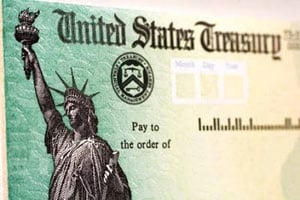 There's no maybe about it. No one is talking about it for all the above reasons.
Early on Oct. 15, right after the U.S. markets opened at 9:30, for 10 crazy minutes, and then throughout the rest of the day, Treasury prices soared and yields collapsed on 10-year notes.
It was a full-on flight to quality on the heels of Asian stocks getting hit by new recession fears, rising interest rates on European peripheral sovereign bonds, slower growth numbers coming out of China, and blaring headline news about Ebola. Global equity markets were in a panic, and when the U.S. markets opened they tanked.
Trading volume in Treasuries that day soared to a record. The largest interdealer government bond broker in the world, ICAP, tallied $946 billion worth of Treasuries changing hands.
The 10-year yield, which on Oct. 14 was 2.206%, dropped like a stone on the morning of Oct. 15 to just below 1.86% - a stunning 16% drop in a matter of minutes.
Join the conversation. Click here to jump to comments…
About the Author
Shah Gilani boasts a financial pedigree unlike any other. He ran his first hedge fund in 1982 from his seat on the floor of the Chicago Board of Options Exchange. When options on the Standard & Poor's 100 began trading on March 11, 1983, Shah worked in "the pit" as a market maker.
The work he did laid the foundation for what would later become the VIX - to this day one of the most widely used indicators worldwide. After leaving Chicago to run the futures and options division of the British banking giant Lloyd's TSB, Shah moved up to Roosevelt & Cross Inc., an old-line New York boutique firm. There he originated and ran a packaged fixed-income trading desk, and established that company's "listed" and OTC trading desks.
Shah founded a second hedge fund in 1999, which he ran until 2003.
Shah's vast network of contacts includes the biggest players on Wall Street and in international finance. These contacts give him the real story - when others only get what the investment banks want them to see.
Today, as editor of Hyperdrive Portfolio, Shah presents his legion of subscribers with massive profit opportunities that result from paradigm shifts in the way we work, play, and live.
Shah is a frequent guest on CNBC, Forbes, and MarketWatch, and you can catch him every week on Fox Business's Varney & Co.