What if I told you the safest (and by far the biggest) market in the world isn't safe anymore?
The U.S. Treasury market is worth more than $12 trillion. That's twice as big as the next two biggest nations' debt securities combined – and it's believed without question to be the safest market in the world.
Whenever there's a panic and the markets freak out, investors dump stocks and buy Treasuries. That's the so-called "flight to quality."
However, before the recent new market highs, back on Oct. 15, when the last full-on flight to quality exploded, the U.S. Treasury market failed to do what it had always done.
It failed to be safe.
And nobody's talking about it.
Today, I'm going to talk about it – and I'll show you how this lack of safety will impede your ability to invest and make a profit in the future…
A Flight to Fear
Maybe people aren't talking about it because it seems like so long ago. Maybe it's because stocks have soared since it happened. Maybe it's because it happened so quickly. Maybe it's because nobody really wrote anything about it.
Maybe it's just because it's too frightening to talk about.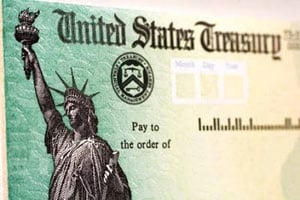 There's no maybe about it. No one is talking about it for all the above reasons.
Early on Oct. 15, right after the U.S. markets opened at 9:30, for 10 crazy minutes, and then throughout the rest of the day, Treasury prices soared and yields collapsed on 10-year notes.
It was a full-on flight to quality on the heels of Asian stocks getting hit by new recession fears, rising interest rates on European peripheral sovereign bonds, slower growth numbers coming out of China, and blaring headline news about Ebola. Global equity markets were in a panic, and when the U.S. markets opened they tanked.
Trading volume in Treasuries that day soared to a record. The largest interdealer government bond broker in the world, ICAP, tallied $946 billion worth of Treasuries changing hands.
The 10-year yield, which on Oct. 14 was 2.206%, dropped like a stone on the morning of Oct. 15 to just below 1.86% – a stunning 16% drop in a matter of minutes.
Join the conversation. Click here to jump to comments…
About the Author
Shah Gilani is the Event Trading Specialist for Money Map Press. In Zenith Trading Circle Shah reveals the worst companies in the markets - right from his coveted Bankruptcy Almanac - and how readers can trade them over and over again for huge gains.Shah is also the proud founding editor of The Money Zone, where after eight years of development and 11 years of backtesting he has found the edge over stocks, giving his members the opportunity to rake in potential double, triple, or even quadruple-digit profits weekly with just a few quick steps. He also writes our most talked-about publication, Wall Street Insights & Indictments, where he reveals how Wall Street's high-stakes game is really played.