Did you see the investing opportunity in the Golden Globe Awards last Sunday?
Not many investors did. It was easy to miss.
It wasn't the dazzling fashion on the red carpet or the celebrities congratulating each other. What really struck me was a huge signal for money-making in our tech trend.
Technology is easily the fastest-moving of the six "Unstoppable Trends" we talk about here at my Total Wealth publication - and the one with the most "sub-trends" and offshoots. We're already doing great on one of those: Human Augmentation. Our target there is tiny Ekso Bionics Holdings Inc. (NYSE: EKSO), which quickly doubled and is still up more than 40% since I released my first report on it - with much more upside ahead.
But what I saw Sunday was a very pronounced shift in a technology sub-trend that is going to be one of the biggest opportunities of the next 5 to 10 years. Billions of dollars are getting sucked out of one industry and into a new one.
Sadly, though, most investors are going to make two mistakes:
They'll try to hold onto the past (and previous winners) rather than acknowledge the shift. Or,
if they do recognize it, they'll plow their money into choices where the potential upside is limited because it's already "baked in," as the expression goes.
Do this instead...
Invest in the Age of Original Content
In contrast to years past, the biggest winners were NOT the major networks or even the actors themselves but players like Amazon and Netflix, both of whom provide something called "original content."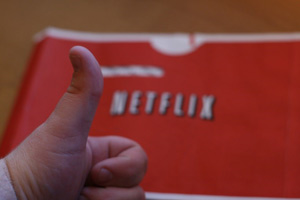 Original content is entertainment that's produced and aired exclusively by entertainment giants (Netflix's "House of Cards" is one example, and "Orange Is the New Black" is another).
Ostensibly entertainment, it's really a powerful marketing mechanism intended to get customers to rationalize paying their cable or Netflix bills for yet another month.
This stuff isn't cheap. In fact, Netflix invested a staggering $100 million in creating the first season of "House of Cards" and another $90 million just for the 10-episode miniseries "Marco Polo." Ultimately, we're talking about billions of dollars here.
What's interesting about this is that original content is not just "worth it" for the producers. It's also incredibly valuable for sites that don't charge their users anything, like Google or YouTube. That's because original content draws a larger, more devoted audience that in turn helps these sites monetize the users they have.
Netflix and Amazon are leading the way at the moment, but smaller players are already charging hard right behind them, including Hulu, Vimeo, and Vevo. Even YouTube (which is now owned by Google) recently said they're going to start dedicating more resources to their own content creation - and the last time they did that was with a $200 million investment in 2012.
These guys are all investing more and more into creating their own content - and it's not just winning them Hollywood awards. It's winning them subscribers and revenue and a big piece of the market share from traditional providers like Comcast.
Just look at these telling statistics...
Join the conversation. Click here to jump to comments…
About the Author
Keith is a seasoned market analyst and professional trader with more than 37 years of global experience. He is one of very few experts to correctly see both the dot.bomb crisis and the ongoing financial crisis coming ahead of time - and one of even fewer to help millions of investors around the world successfully navigate them both. Forbes hailed him as a "Market Visionary." He is a regular on FOX Business News and Yahoo! Finance, and his observations have been featured in Bloomberg, The Wall Street Journal, WIRED, and MarketWatch. Keith previously led The Money Map Report, Money Map's flagship newsletter, as Chief Investment Strategist, from 20007 to 2020. Keith holds a BS in management and finance from Skidmore College and an MS in international finance (with a focus on Japanese business science) from Chaminade University. He regularly travels the world in search of investment opportunities others don't yet see or understand.