Love it or hate it, the Affordable Care Act, aka Obamacare, is one of the single-biggest wealth creation opportunities for the healthcare industry of the next 50 years. But you can't just pile in like many investors have. That's a recipe for disaster.
The biggest profits will belong – like they always do – to those who make a "smart entry."
Fortunately, this isn't difficult. The entire sector is tailor-made for one of our favorite tactics – the lowball order.
We've talked about this before as a means of maximizing profits when I brought it to your attention ahead of what I (correctly) anticipated would be an oil sell-off resulting from the Saudi government's ill-advised decision to fire the first shot in the oil-pricing war last fall.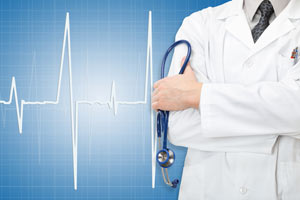 At the time I recommended you pick up shares of Halliburton Co. (NYSE: HAL) at a discount. Then, two months later, I suggested you use it again to buy shares of Williams Co. Inc. (NYSE: WMB). WMB has already returned more than 16% since I brought it to your attention, while the S&P 500 has seen gains of just 3.06% over the same time frame.
Now I'm seeing the same set up in healthcare. Only this time, it's our own government that's going to shake things up and create the profit-maximizing discounts we know lead to huge profit potential.
It could throw 1/6 of the world's largest economy into chaos.
As an investor, you'll absolutely want to be ready for what happens next.
Five Supreme Court Justices Could Destroy the Affordable Care Act This June
Two years ago, the Supreme Court surprised most observers by upholding the constitutionality of the Affordable Care Act, better known as Obamacare. The individual mandate – the requirement that most Americans buy some form of health insurance or pay a fine – survived the highest level of judicial scrutiny. Proponents of Obamacare breathed a sigh of relief.
They were right to – Obamacare couldn't have survived without the individual mandate remaining intact. If millions of poor and sick people are to be granted affordable healthcare, they need millions of young, healthy people to join the national insurance pool and effectively lower premiums.
But there's a weak point – several actually…
Join the conversation. Click here to jump to comments…
About the Author
Keith Fitz-Gerald has been the Chief Investment Strategist for the Money Morning team since 2007. He's a seasoned market analyst with decades of experience, and a highly accurate track record. Keith regularly travels the world in search of investment opportunities others don't yet see or understand. In addition to heading The Money Map Report, Keith runs High Velocity Profits, which aims to get in, target gains, and get out clean, and he's also the founding editor of Straight Line Profits, a service devoted to revealing the "dark side" of Wall Street... In his weekly Total Wealth, Keith has broken down his 30-plus years of success into three parts: Trends, Risk Assessment, and Tactics – meaning the exact techniques for making money. Sign up is free at totalwealthresearch.com.