I call Repligen Corp. (Nasdaq: RGEN) a "pick and shovel" biotech stock because it doesn't research or develop pharmaceuticals. Instead, this Waltham, Mass.-based small-cap supplies the ingredients that dozens of Big Pharma firms and their blockbuster drugs need.
Because it's a supplier rather than a drugmaker, Repligen gives you the big upside potential of new drug development – but without the downside risks and long waiting times posed by the U.S. Food and Drug Administration (FDA) approval process.
Repligen banks on the fact that biotech and drug firms face huge overhead getting new drugs to market. Since 2003, the conventional wisdom has been that it takes 10 years and $1 billion to develop a new drug. Now, the Tufts Center for the Study of Drug Development – which came up with that original $1 billion estimate – recently updated that first report with a new cost estimate nearly three times higher: $2.9 billion.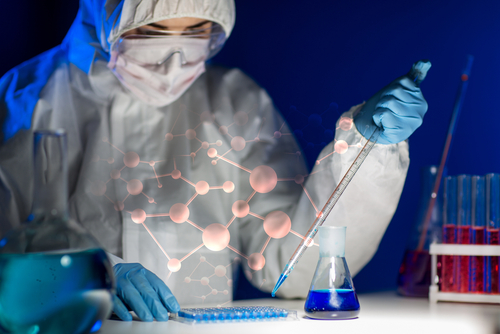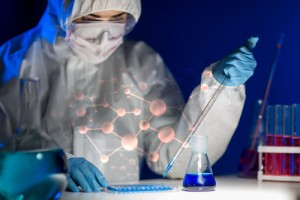 That's where Repligen comes in. The company, founded in 1981, supplies high-value ingredients the rest of the industry uses to get new drugs to market faster and with less overhead.
Repligen is a leading provider of a substance known as Protein A, which is used to produce many leading drugs. For instance, Protein A is used to separate and purify cancer fighters known as "monoclonal antibodies."
Drugs of this type are part of the promising area known as "biologics." It got this label because the compounds are derived from biological sources – such as cells and tissues – instead of being chemically synthesized.
Because of its business strategy, Repligen gets to work on some of the world's biggest drug-development programs.
Seven of the 10 best-selling drugs of 2013 were biologics, and more than 40% of drugs in the pipeline for future release fall into this category. Among many others, Repligen is a supplier for such leading drugs as Avastin, used to treat colon cancer; Herceptin, a treatment for breast cancer; and Humira, prescribed for rheumatoid arthritis and several other conditions.
Launched in 2003, Humira became the best-selling drug in the world last year.
And successes like that are what's driving Repligen stock forward so far so quickly – and what will keep its shares soaring.
Here's why they had an impressive first quarter…
Join the conversation. Click here to jump to comments…
About the Author
Michael A. Robinson is a 36-year Silicon Valley veteran and one of the top tech and biotech financial analysts working today. That's because, as a consultant, senior adviser, and board member for Silicon Valley venture capital firms, Michael enjoys privileged access to pioneering CEOs, scientists, and high-profile players. And he brings this entire world of Silicon Valley "insiders" right to you...
He was one of five people involved in early meetings for the $160 billion "cloud" computing phenomenon.
He was there as Lee Iacocca and Roger Smith, the CEOs of Chrysler and GM, led the robotics revolution that saved the U.S. automotive industry.
As cyber-security was becoming a focus of national security, Michael was with Dave DeWalt, the CEO of McAfee, right before Intel acquired his company for $7.8 billion.
This all means the entire world is constantly seeking Michael's insight.
In addition to being a regular guest and panelist on CNBC and Fox Business, he is also a Pulitzer Prize-nominated writer and reporter. His first book Overdrawn: The Bailout of American Savings warned people about the coming financial collapse - years before the word "bailout" became a household word.
Silicon Valley defense publications vie for his analysis. He's worked for Defense Media Network and Signal Magazine, as well as The New York Times, American Enterprise, and The Wall Street Journal.
And even with decades of experience, Michael believes there has never been a moment in time quite like this.
Right now, medical breakthroughs that once took years to develop are moving at a record speed. And that means we are going to see highly lucrative biotech investment opportunities come in fast and furious.
To help you navigate the historic opportunity in biotech, Michael launched the Bio-Tech Profit Alliance.
His other publications include: Strategic Tech Investor, The Nova-X Report, Bio-Technology Profit Alliance and Nexus-9 Network.