If you still doubt that geopolitical heat can rattle the oil sector, I strongly advise you to carefully watch the events that are about to play out.
At the top of my own list is Iraq. Geopolitical matters there continue to worsen. U.S. Secretary of Defense Ashton Carter has just called out the Iraqi military – during a high-profile TV interview, no less – claiming that it lacks the will to fight. ISIS is solidifying positions within marching distance of Baghdad. And the main Iranian general is condemning the United States for "not doing a damn thing" to halt the ISIS advance.
These three developments will have an impact on global crude oil stability and are thereby certain to affect oil prices.
But a fourth situation is about to unfold… with the potential to have a more direct effect on oil.
Here's my take on what's going on in Iraq… and what it means for energy prices…
First, let's go over the three known developments.
1) Carter Slams the Iraqi Military
Earlier this month, Ramadi, a Sunni majority city in Iraq's Anbar Province about 75 miles west of Baghdad, fell to ISIS forces. The town is in a strategic location on the banks of the Euphrates River. It stands on an important trade route connecting to the Mediterranean Sea, as well as being located on the main road from Amman, the capital of Jordan, to Baghdad.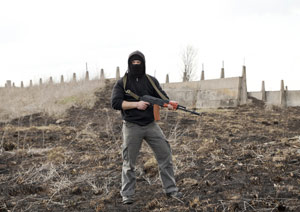 On Sunday, Defense Secretary Carter conducted an interview with CNN's "State of the Union." "What apparently happened was that the Iraqi forces just showed no will to fight," he said. "They were not outnumbered. In fact, they vastly outnumbered the opposing force, and yet they failed to fight, they withdrew from the sight, and that says to me, and I think to most of us, that we have an issue with the will of the Iraqis to fight [ISIS] and defend themselves."
And although the United States has sped up the delivery of arms to the Iraqi forces, Carter said that the Iraqi military itself needs to ramp up its efforts to defeat ISIS. He also announced that he would not currently consider recommendations from military strategists for relocating U.S. forward air controllers to help better identify targets for coalition airstrikes.
"If there comes a time when we need to change the kinds of support we're giving to the Iraqi forces, we'll make that recommendation," he said. "But what happened in Ramadi was a failure of the Iraqi forces to fight"…
Join the conversation. Click here to jump to comments…
About the Author
Dr. Kent Moors is an internationally recognized expert in oil and natural gas policy, risk assessment, and emerging market economic development. He serves as an advisor to many U.S. governors and foreign governments. Kent details his latest global travels in his free Oil & Energy Investor e-letter. He makes specific investment recommendations in his newsletter, the Energy Advantage. For more active investors, he issues shorter-term trades in his Energy Inner Circle.