Yahoo Inc. (Nasdaq: YHOO) officials announced an Alibaba spin-off this week, which the company expects to complete in Q4.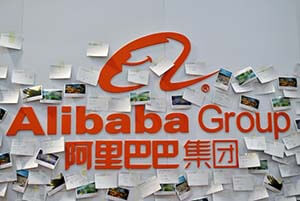 The new company will be called Aabaco Holdings and will be made up of $32 billion in Alibaba Group Holding Ltd. (NYSE: BABA) shares and a division named Yahoo Small Business. The BABA shares will account for about 95% of Aabaco's total assets. Yahoo has not provided any financial details of the small business division.
The Alibaba spin-off is a way for Yahoo to avoid the huge capital gains tax it would owe by simply selling its shares in Alibaba.
Some investors will also view it as a secondary way to play Alibaba stock at a much lower price. That could lead to a short-term drop in the Alibaba stock price when Aabaco shares hit the market.
Many also believe that Alibaba could end up buying Aabaco shares. The purchase would likely happen at a premium to the Aabaco stock price, thus banking investors a quick gain.
However, there is little incentive for Alibaba to follow through with a purchase. The company just raised $25 billion through its IPO. It's unlikely the company would want to turn around less than a year later and reacquire those shares.
The Yahoo stock price has climbed nearly 2% from Friday's open.
BABA shares opened today at $83.11. They've dipped 20.2% year to date, but Money Morning experts are extremely bullish on Alibaba stock's long-term potential.
It already dominates the Chinese e-commerce and Internet markets, which are growing at an incredible rate. And now it has its sights set abroad. Founder Jack Ma has plans to turn Alibaba into a global powerhouse, and he's already well on his way…
Follow us on Twitter @KyleAndersonMM and @moneymorning.
Like us on Facebook: Money Morning.
Profit Alert: Since Money Morning Executive Editor Bill Patalon launched his Private Briefing program just a few short years ago, he's recommended 192 stocks that have either doubled or tripled in value. The service has completely revolutionized the way people invest. Keep reading to find out more about his extensive research and premium stock picks…