Today's China stock market crash was the sharpest one-day decline in eight years. The dip occurred amid mounting worries that authorities are stepping away from measures to prop up the market.
The Shanghai Composite Index plunged a punishing 8.5% Monday to finish at 3,725.56.
The Shanghai Composite is now down 28% from highs hit on June 12, dropping the index into a bear market. A bear market is defined as a decline of 20% or more.
Monday's rout came on the heels of a government recuse package that ignited a 16% rally since July 8. Over the last month, the Chinese government has implemented at least 40 measures aimed at buoying China's stock market.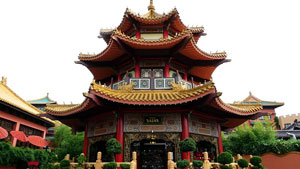 An article published Thursday in People's Daily, the Communist Party's leading newspaper, suggested China's government is indeed prepared to step in and cushion the country's stock market should more severe volatility continue.
Additional state support is expected in the next day or two.
Policy makers in the Asian nation still have additional measures they can implement to support equities, Yang Delong, chief strategist at China Southern Fund Management, told Bloomberg. He added that state-linked firms will probably start buying when the Shanghai Composite falls below 3,800 – which it did Monday.
Here's a look at some key numbers from the China stock market crash on Monday…
China's Stock Market Crash in Numbers
The Shanghai Composite Index finished Monday's session down 8.5% at 3,725.56.
Monday's decline marked the second-consecutive day of losses and was the worst daily percentage fall since Feb. 27, 2007.
The 8.5% swoon in China's stock market is the equivalent to the Dow Jones Industrial Average shedding 1,500 in a day.
Shanghai stocks had gained roughly 150% over 12 months prior to the crash.
The selling marked the 13th time in 16 days that China's stock market fell.