The Gemini Bitcoin exchange, one of several Bitcoin-related projects that the Winklevoss twins have in the pipeline, has obtained two key approvals from New York regulators.
The New York State Department of Financial Services (NYDFS) has granted the Gemini Trust Co. approval for its Articles of Organization. The NYDFS also granted Gemini an exemption from the FDIC deposit insurance requirements of New York's banking laws.
It's all been part of an arduous process to gain the solid regulatory backing needed to make Gemini the top choice for institutional investors.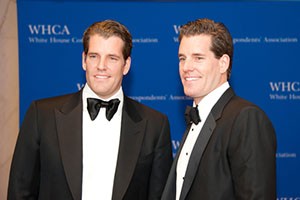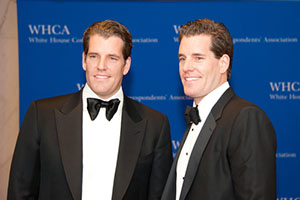 The Winklevoss twins, Tyler and Cameron, set up the Gemini exchange as a trust company under New York regulations. It gives the Bitcoin exchange many of the same privileges as a bank, including the ability to take deposits.
But as a banking trust, Gemini can't lend money. Lending isn't necessary for Gemini to function as a Bitcoin exchange, and it would have lengthened the approval process even more.
The new approvals make the Gemini Trust Co. an "established entity," which means it can now pursue the formal relationships with banks and vendors that will allow it to actually launch the exchange.
The approvals have Gemini on the "one-yard line," Cameron Winklevoss told CoinDesk, although it still needs a few more approvals from the NYDFS.
The Winklevoss twins have pursued the banking charter path rather than apply to the NYDFS for a BitLicense specifically because they wanted to serve institutional investors.
"I don't know if anyone has made this distinction enough. If you want to service institutional customers in New York, the BitLicense is not sufficient," Cameron Winklevoss told CoinDesk. "There's a good chance that when you get one you'll have to curtail or stop actually servicing NY institutions."
The charter also means the Winklevoss Bitcoin exchange will have the option to offer derivatives, swaps, and futures, although that will require further approval from the Commodity Futures Trading Commission (CFTC). The CFTC ruled last month that Bitcoin is a commodity, and so such trading falls under its jurisdiction.
Gemini will not be the first U.S.-based Bitcoin exchange – Coinbase and ItBit went live earlier this year. ItBit, like Gemini, operates as a trust company with NYDFS approval.
But here's why institutional investors are likely to prefer the Gemini Bitcoin exchange…