With oil back below $50 a barrel, the Chinese economy slowing, and the dollar staying strong, this could look like a terrible time to invest anywhere near the materials space.
In fact, in the wake of petroleum prices dropping more than 50% in less than a year, deflation now stalks the entire global resource ecosystem.
Sell-offs have tanked the price of gold and silver, along with industrial metals like copper and nickel, and even commodities like cotton.
But there's one materials play that will allow you to buck that trend.
It's a "pure play" on metals that is all but guaranteed to return you double digits thanks to two major catalysts.
First, this company has announced a spin-off — it will soon split into two companies so it can free up its performance unit to achieve much faster growth.
And second, it just scored a $1 billion contract from a world leader in commercial aerospace.
Here's how to invest in this materials firm before these twin catalysts send its shares soaring…
Aluminum Anniversary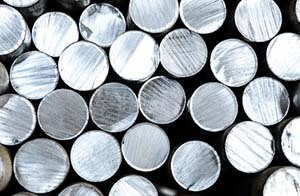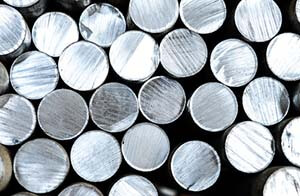 We're approaching the 130th anniversary of one of the key events in the history of the U.S. metals industry.
Back on July 9, 1886, a young Ohio inventor named Charles Martin Hall filed a patent that would in short order transform the industrial world – a way to produce low-cost aluminum by passing an electric current through a bath of alumina dissolved in cryolite.
More than a century later, the process Hall invented (and that was simultaneously discovered in France) remains the only real way to produce industrial-grade aluminum at commercially viable speeds.
And Hall did more than just co-invent aluminum manufacturing. He also founded one of the nation's oldest materials firms – Alcoa Inc. (NYSE: AA).
This firm's impact cannot be overestimated.
Alcoa's aluminum, prized for its light weight and corrosion resistance, essentially made possible the booming automotive and commercial aircraft industries.
But the recent materials downturn put the stock under pressure. Since hitting a two-year closing high of $17.60 last Nov. 24, the stock is off some 42%.
However, I believe the recent announcement that Alcoa will spin off what it simply refers to as its "value add" business will be a potent catalyst that turns the stock around.
Two Great Stocks for the Price of One
By definition, spin-offs are "twofers" for investors. In the case of Alcoa, when you buy shares in the existing firm, you will automatically get shares in this new business as a tax-free special dividend when the deal goes through next year.
And I'm not the only one who sees the profit potential in this move. In the first eight days following news of the spin-off, Alcoa rallied 20%.
That shouldn't come as a surprise considering how much empirical data shows that spin-offs are excellent catalysts. In fact, two major studies show the market-beating potential in spin-off investing.
In the first study, two professors at Penn State University examined 30 years of market data covering 174 spin-offs. They found that in the first three years of operations, these new companies gained 76%, beating the S&P 500 Index by 31%.
Lehman Brothers also studied the subject extensively. The Wall Street giant studied 85 spin-offs between 2000 and 2005 and found they beat the S&P 500 by as much as 45% in their first two years as independent companies.
Under the Alcoa spin-off, all of the firm's basic aluminum and related smelting, mining, energy, and production units will form what Alcoa calls its "Upstream Co." We'll just call it Old Alcoa.
This unit will finish the year with roughly $13.2 billion in sales, essentially unchanged from last year. Old Alcoa also has acquired vast tracts of energy assets that will add profit margins when oil and gas prices recover.
What I call "New Alcoa" will focus on segments such as aerospace manufacturing, transportation, construction, and engineered products (including products like aluminum wheels and fastenings, thermal coatings, and aluminum sheeting for cars and jets).
And it's this "downstream" unit that's causing tech investors to take notice. Here's why…
Join the conversation. Click here to jump to comments…
About the Author
Michael A. Robinson is one of the top financial analysts working today. His book "Overdrawn: The Bailout of American Savings" was a prescient look at the anatomy of the nation's S&L crisis, long before the word "bailout" became part of our daily lexicon. He's a Pulitzer Prize-nominated writer and reporter, lauded by the Columbia Journalism Review for his aggressive style. His 30-year track record as a leading tech analyst has garnered him rave reviews, too. Today he is the editor of the monthly tech investing newsletter Nova-X Report as well as Radical Technology Profits, where he covers truly radical technologies – ones that have the power to sweep across the globe and change the very fabric of our lives – and profit opportunities they give rise to. He also explores "what's next" in the tech investing world at Strategic Tech Investor.