Last week, I emphasized that despite the market's recent setback, the U.S. economy is in overall good shape.
Turns out I'm not the only one who "gets" the economy's fundamental strength.
The United States' 3.9% economic growth is fueling a historic boom in mergers and acquisitions (M&A). In fact, a recent report from Dealogic pegs the value of U.S.-targeted deals so far this year at nearly $1.7 trillion – 45% higher than last year's pace.
This represents the biggest nine-month period ever for domestic M&A and accounts for fully half of the $3.4 trillion in global deals.
You can credit the robust pace of American M&A to the fact that our economy is expanding while Europe's stagnates and China's growth rate cools. Plus, with the U.S. Federal Reserve keeping interest rates near zero, companies are finding it cost effective to borrow the capital needed to finance takeovers.
And here's what's really exciting…
There's one tech-related area that's particularly attractive to investors right now.
And it's an industry that Wall Street had all but written off just seven months ago.
Today I want to show you how to profit from the current M&A boom by using a tech investment that history says is all but certain to beat the market over the next two years…
The Real Driver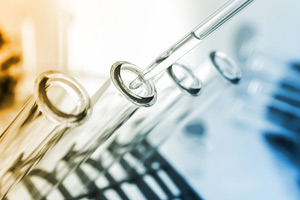 Wall Street never tires of overreacting to the slightest negative news.
We saw it happen this past February when Washington began cracking down on "tax inversion" deals.
In a tax inversion, a U.S.-based company buys a foreign one in a country where corporate taxes are lower. Then the company "moves" its headquarters there (on paper).
Tax inversions became popular among biotech and drug firms partly because they lower a company's corporate income taxes.
To hear mainstream analysts tell it, tax breaks are the only reason inversions became popular. But that's not true.
The other reason American biotechs seek to buy foreign firms is because many of those offshore companies happen to have a deep pipeline of new drugs.
In fact, in a conversation we had here on Feb. 20, I said the desire to save on the expense of bringing new drugs to market – a process that can take a decade and cost $1 billion – would continue to drive drug and biotech M&A.
Which is exactly what occurred….
A recent report from Thomson Reuters puts health-related deals, including biopharmaceuticals, medical devices, and insurance firms, at the top of the M&A heap for the first half of this year, the last period for full data in this sector.
All told, those health-related mergers totaled roughly $254 billion in the period – 25.2% of all American M&A.
The fourth quarter will finish strong as well.
Consider that on July 27, generic drug leader Teva Pharmaceutical Industries Ltd. (NYSE: TEVA) agreed to pay some $40.5 billion to acquire the generics business from Allergan Plc. (NYSE: AGN).
We'll see more of this going forward as biopharma companies use M&A to bolster pipelines, cut costs, and expand their geographical reach.
How to Play It
Join the conversation. Click here to jump to comments…
About the Author
Michael A. Robinson is one of the top financial analysts working today. His book "Overdrawn: The Bailout of American Savings" was a prescient look at the anatomy of the nation's S&L crisis, long before the word "bailout" became part of our daily lexicon. He's a Pulitzer Prize-nominated writer and reporter, lauded by the Columbia Journalism Review for his aggressive style. His 30-year track record as a leading tech analyst has garnered him rave reviews, too. Today he is the editor of the monthly tech investing newsletter Nova-X Report as well as Radical Technology Profits, where he covers truly radical technologies – ones that have the power to sweep across the globe and change the very fabric of our lives – and profit opportunities they give rise to. He also explores "what's next" in the tech investing world at Strategic Tech Investor.