On Nov. 11, Alibaba Group Holding Ltd. (NYSE: BABA) had the kind of sales success tech investors dream about.
The day in question is Singles' Day, China's biggest shopping day of the year – a kind of reverse Valentine's Day.
In just the first 90 minutes of that day, the e-commerce leader saw $5 billion in online sales – more than Americans spent on Black Friday and Cyber Monday combined last year.
Mobile commerce was a huge success as well. Looking only at sales generated by its mobile platforms, Alibaba brought in $3.8 billion in the first few hours, beating out 2014's full-day sales.
As you might expect, the event was a major win for Alibaba at a time when Chinese tech stocks are out of favor on Wall Street.
But Alibaba isn't the only emerging-market e-commerce firm on the move. In fact, other leaders in the category have recently reported huge sales gains.
There's an easy way to play this entire red-hot sector for less than one-third the price of Alibaba.
Check it out…
Single(s) Best Investment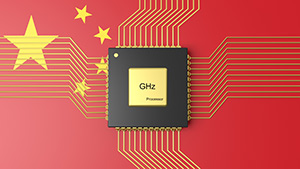 Most companies would love to have the kind of year Alibaba had on Singles' Day. When the sales bonanza was over, the firm had stacked up a total of $14.3 billion in sales.
That eclipsed last year's haul of $9.3 billion by 54%, beating analysts' forecasts. But this was no one-off for one of the world's largest e-commerce companies.
Just two weeks earlier, Alibaba said sales for the September quarter rose by 32% as the dollar value of transactions climbed by 28% to $112 billion. Earnings per share also increased by 30%.
Both pieces of good news prove what I've been saying for some time now – ever since I put Alibaba in The Million Dollar Tech Portfolio. Wall Street's worries about China's slowing growth are greatly exaggerated.
Just look how busy shoppers are there. China's National Bureau of Statistics said retail sales rose 11% last month. Not only did that beat forecasts, but it also stands as this year's single strongest monthly increase.
This helps explain why China's e-commerce sector is doing so well.
For example, in its third-quarter report released last week, Chinese Internet up-and-comer Tencent Holdings Ltd. (OTCMKTS ADR: TCEHY) showed its best sales growth in five quarters. Revenue climbed 34% to roughly $4.2 billion.
Ad sales doubled in the period to $776.5 million, and 65% of that came from mobile. Moreover, Tencent's profit rose 32% to $1.17 billion.
The company ranks as China's largest Internet service portal and also provides mobile and telecom services and online advertising. Its mobile chat, messenger, and games unit has 860 million users, well over twice the size of the U.S. population.
In a case like this, an investor who wants to get in on Chinese e-commerce would find choosing between Alibaba and Tencent difficult.
But it doesn't have to be.
Join the conversation. Click here to jump to comments…
About the Author
Michael A. Robinson is a 35-year Silicon Valley veteran and one of the top technology financial analysts working today. He regularly delivers winning trade recommendations to the Members of his monthly tech investing newsletter, Nova-X Report, and small-cap tech service, Radical Technology Profits. In the past two years alone, his subscribers have seen over 100 double- and triple-digit gains from his recommendations.
As a consultant, senior adviser, and board member for Silicon Valley venture capital firms, Michael enjoys privileged access to pioneering CEOs and high-profile industry insiders. In fact, he was one of five people involved in early meetings for the $160 billion "cloud" computing phenomenon. And he was there as Lee Iacocca and Roger Smith, the CEOs of Chrysler and GM, led the robotics revolution that saved the U.S. automotive industry.
In addition to being a regular guest and panelist on CNBC and Fox Business Network, Michael is also a Pulitzer Prize-nominated writer and reporter. His first book, "Overdrawn: The Bailout of American Savings" warned people about the coming financial collapse - years before "bailout" became a household word.
You can follow Michael's tech insight and product updates for free with his Strategic Tech Investor newsletter.