Millions of investors believe they need to invest in retail stocks because they're a mirror for the consumer-driven economy we live in. That used to be true, but no more.
One of our six "Unstoppable Trends" has completely derailed the premise.
Before I tell you which one and why, though, please know that what I'm about to share with you is very simple. Get the equation right and it could be like backing Wal-Mart Stores Inc. (NYSE: WMT) in 1994 just before it roared to 600% gains while laying waste to traditional "Mom n' Pop" stores.
Get it wrong, and you're more likely to back into something that's the modern-day equivalent of Sears Holdings Corp. (NYSE: SHLD) – a once proud brand that's entered a death spiral and fallen by 66% so far despite a legendary bull market run off 2009 lows.
Here's the shift that matters most when it comes to your money.
Whenever I talk about this at presentations around the world, people short circuit.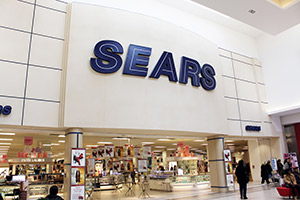 "How can big retail be dead?" they wonder.
"It wasn't too long ago that big box stores killed local retailers with their ginormous inventories and purchasing power…" goes the thinking.
Both of those things are true. Major retailers have been sticking it to Mom and Pops for more than 20 years. They're all but extinct.
Boy, how times change!
Now it's the big retailers who are in trouble. According to Green Street Advisors, a real estate analytics firm, more than 15% of all U.S. malls will fail or be converted to non-retail space within the next decade. Two years ago that figure stood at 10%. I think that's conservative and that as many as 50% of all U.S. shopping malls will fail within the next 10 years.
The key is something called "anchor" stores.
If you've never heard the term before, anchor stores are called that because they are typically the major retailers around which customers congregate. Examples you may be familiar with include Macy's Inc. (NYSE: M), Saks Inc. (NYSE: SKS), Nordstrom Inc. (NYSE: JWN) and, yes, Sears, among others.
Landlords, especially for the big malls, like to have one or more of these companies on their properties because they've got tremendous name recognition that will attract other retailers and, by implication, shoppers.
The problem is that the big retailers are in serious bandini. They're vacating their properties left and right, leaving valuable anchor space empty and, in the process, starting a death spiral.
If the damage stopped there, it'd be one thing. But it doesn't.
Here's What Most Investors Are Missing
As we have talked about many times, sales drive earnings, and earnings, in turn, ultimately drive stock prices. Sometimes that's an immediate relationship, but typically they're a quarter or two ahead.
When things are great, you can have positive inputs at any step in the process. Debt and fancy accrual accounting will see to it that everything balances out and that stock prices continue higher over time.
But when things slow down or go flat, no amount of fancy accounting can help.
If there are no sales, there are no profits. Period.
Ultimately that translates into stock prices.
Join the conversation. Click here to jump to comments…
About the Author
Keith Fitz-Gerald has been the Chief Investment Strategist for the Money Morning team since 2007. He's a seasoned market analyst with decades of experience, and a highly accurate track record. Keith regularly travels the world in search of investment opportunities others don't yet see or understand. In addition to heading The Money Map Report, Keith runs High Velocity Profits, which aims to get in, target gains, and get out clean, and he's also the founding editor of Straight Line Profits, a service devoted to revealing the "dark side" of Wall Street... In his weekly Total Wealth, Keith has broken down his 30-plus years of success into three parts: Trends, Risk Assessment, and Tactics – meaning the exact techniques for making money. Sign up is free at totalwealthresearch.com.