The Alibaba stock price is up 1% today (Wednesday) in early morning trading after Alibaba signed a multiyear agreement for DisneyLife.
The move fits into Alibaba's long-term expansion goals and is part of the reason we're so bullish on the Alibaba stock price in 2016.
Alibaba Group Holding Ltd. (NYSE: BABA) will now be able to create a subscription service for Walt Disney Co.'s (NYSE: DIS) Disney and Pixar movies. The subscription service will also include games, animated series, songs, travel services, and Disney resort information.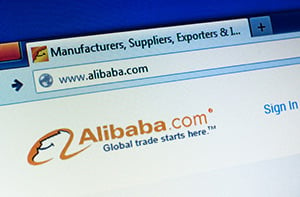 The one-year subscription will cost $125.
The Alibaba stock price is also up today because Alibaba has agreed to work with its rival, Tencent Holdings Ltd. (OTCMKTS: TCTZF), in a group bid for the Chinese film company Bona Film Group Ltd. (Nasdaq: BONA).
Bona Film has a market valuation of $781 million and was a backer of the Matt Damon film "The Martian," according to The Wall Street Journal.
This is big Alibaba news, and it follows recent aggressive attempts by Alibaba to be the dominate player in the Chinese video market...
In early November, Alibaba announced that it would buy Chinese video site Youku Tudou Inc. (NYSE ADR: YOKU) for $3.6 billion. Youku is known as the "Chinese YouTube" and boasts 580 million members, according to digital marketing company DMR.
The purchase of Youku was a strategic move to promote Alibaba's online retail site, storefronts, and other services. Youku Tudou has well-known Chinese video bloggers who are able to promote Alibaba's goods and services to their already built-in audiences.
But these acquisitions are just a small part of Chairman Jack Ma's plan for future success...
As Money Morning Executive Editor Bill Patalon puts it, "It's a 'transformational' type of company, meaning its leaders are 'planting seeds' right now that will have big future payoffs."
And Alibaba's contract with Disney and partnership with Tencent Holdings aren't the only reasons we're bullish on the Alibaba stock price heading into 2016...