Just four days into 2016, Chinese stock markets have already posted a loss of more than 10%. The rout has investors asking what a Chinese stock market crash means for their stocks and their money.
China's stock market stopped trading today (Thursday) after just 29 minutes, ending the shortest trading day in Chinese history. It was the second halt in trading this week after extended dips in stocks.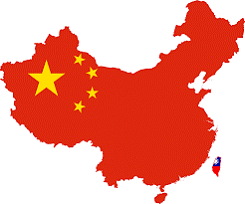 Today's sell-off came after the People's Bank of China made its largest downward adjustment to the yuan since August. The Chinese stock market crash led to a 7.32% loss and rattled markets worldwide.
U.S. stocks opened sharply lower, with the Dow Jones Industrial Average off nearly 330 points, or 2%, at 16,561.28. The S&P 500 declined 1.6%, and the Nasdaq Composite dropped 2.2%. Most of Europe's major country indexes plunged more than 3% in morning trading.
Chinese officials said later Thursday they would suspend their new circuit breaker mechanism, which has been at the core of its stock market unrest. Introduced on Jan. 1, the launch has had a rough start.
The mechanism has acted as a new trigger for panic rather than one of calm. The mechanism suspends trading for 15 minutes should stocks fall by as much as 5% within 30 minutes.
While circuit breakers initially limit losses, they encourage investors to sell more. Observers say the first breaker can be reached too quickly, prompting investors to use the cool-down period to prepare additional sell orders.
A pair of uninspiring economic reports this week stoked fresh fears of slower growth in China and triggered the Chinese stock market crash
One showed that China's services sector in December grew at its weakest pace in 17 months. Another revealed that activity had slowed in the country's key factory sector.
China's weakening currency is another reason many fear an extended Chinese stock market crash...
Before trading began Thursday, China's central bank set the yuan's value at its weakest level since March 2011. A weaker currency helps Chinese exporters and spurs growth, but it also pushes money out of the country and hurts asset values.
Ongoing concerns over China's slowing economy and its falling currency ignited this week's global stock market rout. Worries have grown that Chinese authorities are losing their grip on markets and investors' confidence.
And while the Chinese stock market crash may not seem like a problem for American investors, it's having a major impact on U.S. stocks...
What a Chinese Stock Market Crash Means for Investors
China overtook Japan as the world's second-largest economy in Q2 2010. The milestone underscores the country's transformation from impoverished communist state to economic superpower.
The Asian nation is also the world's most populous country, with a population approaching 1.4 billion.
[mmpazkzone name="in-story" network="9794" site="307044" id="137008" type="4"]
It's the largest consumer of energy and second-largest oil consumer behind the United States. China is the largest producer and consumer of coal, as well as the largest importer of petroleum. It runs neck and neck with India as the world's largest consumer of gold.
So you see, any kind of Chinese slowdown causes global economic shocks. However, those aftershocks are somewhat muted in the United States so far.
Wells Fargo analyst Jay Bryson says the direct economic and financial exposure in America is rather limited. China accounts for only 7% of total American exports, which represents less than 1% of U.S. gross domestic product (GDP).
American multinational enterprises derive only 2% of their net income from China, according to Bryson. And American banking exposure to China represents less than 1% of banking system assets.
Still, the recent rout in Chinese stocks, the yuan devaluation, and the economic slowdown in the country have all unsettled world investors. And that panic has led to the global rout in stocks all week.
According to Money Morning Global Credit Strategist Michael Lewitt, stocks could continue lower in the short term due to these global concerns.
But that doesn't mean investors should flee stocks even though more rocky days are likely ahead. In fact, leaving the markets is one of the worst decisions an investor can make.
And Lewitt has picked out four stocks that investors need to own when the markets are volatile like they are now...
Stay informed on what's going on in the markets by following us on Twitter @moneymorning or liking us on Facebook.
Related Articles: