Global markets have been extremely volatile in 2016, leaving many investors wondering how to invest in stocks right now.
That's why we turned to Money Morning Chief Investment Strategist Keith Fitz-Gerald for the answer. He's a seasoned market analyst with more than 30 years of global experience in the markets.
But first, here's why the markets are so turbulent...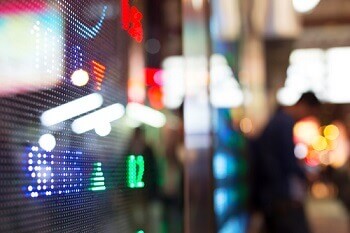 The Dow Jones Industrial Average, S&P 500, and Nasdaq are all down 8.12%, 7.5%, and 9.98% in 2016, respectively.
Worries about slowing global growth, particularly in China, have sent global markets lower. Oil prices, the pace of the U.S. Federal Reserve's interest rate tightening, and waning confidence in central banks' ability and willingness to bolster markets have also caused concerns.
By conventional standards, the S&P 500 hasn't yet crossed into a bear market, a decline of 20% or more from a recent peak. The index is off about 12% from its May 21 record close of 2,130.82. It would need to fall to 1,706 to be in official bear-market territory.
However, most stocks in the S&P 500 have already fallen more than 20% from their recent highs.
We've also seen some disturbing signs from companies reporting Q4 earnings. Companies in the S&P 500 are expected to show an average earnings decline of 6% for Q4 2015, according to FactSet. That would mark the first time the index has logged three consecutive quarters of year-over-year declines in earnings since Q1 2009 through Q3 2009.
Those bearish signals have many investors panicking and wondering how to invest in stocks for the rest of the year.
Money Morning experts say that concern is normal, but fleeing the markets is one of the worst mistakes you can make right now.
"I know the markets are tough right now," Fitz-Gerald said. "I get that - there are millions of investors who are rightfully concerned about their portfolios, their investments, and frankly, their financial future."
Fitz-Gerald continues, "Don't lose sight of the bigger picture here, though, and, if at all possible, stay in the game. In the low-rate regime the Fed continues to inflict on us, the markets remain the single most powerful wealth-creation tool at your disposal. And that means you can't ignore them in any mission to protect and grow your retirement."
Fitz-Gerald reminds investors there's always opportunity in chaos, and current market conditions are no exception.
In fact, there are several ways to protect your money, and even profit, in a market like this. Here's our guide on how to invest in stocks during a bear market...
How to Invest in Stocks in 2016
One of the best ways to profit in 2016 is trading. (Don't worry - if you aren't a trader we have tactics for you, too.)
"The bull market's end gives traders the juiciest opportunities ever," said Money Morning Options Trading Specialist Tom Gentile. Gentile just led his subscribers to a 100% return in the first week of the year - as the Dow fell more than 900 points.
"If you're trading, this is a great time to be in the market. There are bargains all over, and even better, the short, sharp market action means options plays can bring in huge returns in short order," Gentile told readers last week.
Tom delivers this type of advice every single week - get looped in here and find the method behind's Tom's 100% gain.
You can also profit from this market volatility now by investing in inverse exchange-traded funds (ETFs). These funds climb when the markets are dropping, making them the perfect investment for bears.
Money Morning Capital Wave Strategist Shah Gilani likes three of these ETFs. Each one is designed to track the inverse performance of a specific index, either the Dow, S&P 500, or Nasdaq.
Gilani also has a specific short-term move for when he believes markets will fall hard that day or the next. Here are all four of the recommendations he is giving readers now.
Finally, for long-term investors who want to know how to invest in stocks for the next five to 10 years, Fitz-Gerald says to focus on quality businesses that sell products and services the world needs. These companies won't be going anywhere when the markets are in turmoil.
"In tech, that includes names like Facebook Inc. (Nasdaq: FB), Apple Inc. (Nasdaq: AAPL), and Alphabet Inc. (Nasdaq: GOOGL)," he said. "And select companies like The Coca-Cola Co. (NYSE: KO) that have a long history of increasing dividends through thick and thin. Also, put new money to work in companies like Raytheon Co. (NYSE: RTN)."
If you're wondering how to invest in stocks, stick to actual investments and avoid speculation.
"They may fall a bit with the broader markets, but the markets have a terrific upward bias over the long term. The Dow, for example, returned more than 22,000% over the last century despite two world wars, all sorts of regional conflicts, depression, recession, and more."
Fitz-Gerald also says investors need to be selective, but they don't need to move their money to the sidelines.
"As long as you're investing money that you won't need to spend in the near term and keep risk management top of mind, you can weather a downturn," Fitz-Gerald said.
Stay informed on what's going on in the markets by following us on Twitter @moneymorning or liking us on Facebook.
The End of the Petrodollar: Since 1973, the global oil market has operated by the "petrodollar" system, wherein exports around the world are priced in U.S. dollars. Now foreign oil deals are threatening to dismantle that system. What they plan to put in its place could destroy the U.S. dollar, ultimately leading to total economic collapse...
Related Articles: