Did you hear about this? A proposed bill from Indiana state representative Kevin Mahan would have required Tesla Motors Inc. (Nasdaq: TSLA) to establish a franchised dealership in Indiana in order to sell vehicles, according to Bloomberg Business.
And that would have had a major impact on the Tesla stock price...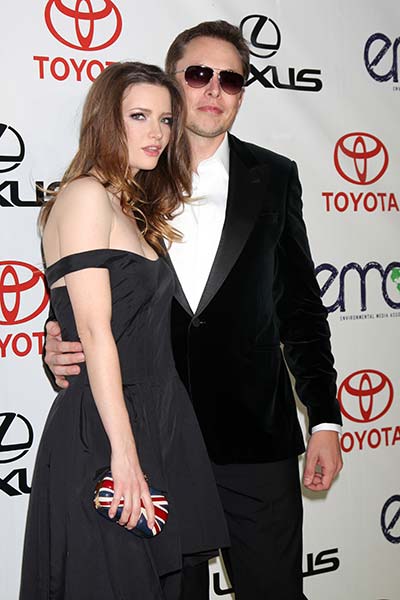 Because Tesla only has stores and galleries in 27 states, this bill could have created a dangerous precedent for the company in places outside of Indiana. The controversial House Bill 1254 didn't pass yesterday, but it has been tabled until the summer.
Even though the bill is postponed, the electric vehicle maker remains confident in its future.
"We look forward to participating in the upcoming summer study process where we will be able to fully air the issues of vehicle sales and consumer choice in an open and public forum," Tesla stated yesterday.
Despite the news, Money Morning is still very bullish on TSLA stock. In fact, we found a new $488 billion industry that Tesla has set its sights on. And it's going to make the Tesla stock price skyrocket for years to come.
But before we discuss Tesla's incredible opportunity, here's more information about the bill that could have sent the TSLA stock price plummeting.
While Tesla does have a store in Indiana, the stores and galleries don't operate like traditional dealerships. The stores and galleries are used to bring in customers who may have questions about Tesla or want to customize their vehicle, and then they can place orders online.
According to Bloomberg Business, General Motors Co. (NYSE: GM) lobbied to have this bill introduced to the Senate. In a statement, GM said that the bill was introduced to demonstrate the inequality for different competitors in the automobile industry.
Representative Mahan said he welcomes Tesla to Indiana, but he wants CEO Elon Musk's company to have a dealership in the state to keep price competition fair. He also wants Tesla to become more involved in the local community.
You see, this bill indicates that GM is eyeing Tesla's growing foothold in a new $488 billion market. And this market is exactly why the Tesla stock price will skyrocket...
The Tesla Stock Price Will Soar from the Model 3
One of the reasons that GM is so adamant about this bill is that it's releasing a low price electric vehicle in 2017.
According to Chevrolet.com, the Chevy Volt will cost as low as $30,000 after federal tax credits. It has an estimated 200-mile range. Tesla's Model X has a range of 257 miles, but it has a base MSRP of $80,000.
And the demand for electric vehicles over the next four years is going to be huge...
Pike Research projects that annual worldwide electric vehicle sales will reach 3.8 million by 2020. There were just 116,099 plug-in vehicles sold in the United States in 2015. That's a 2,656% increase and an incredible opportunity for electric vehicle makers.
Analysts project that the electric vehicle industry will bring in revenue of $488 billion by 2030, where Tesla will have already established a dominant foothold.
With a much more affordable price, GM isn't worried about competing with Tesla's Model X or Model S. What it's worried about is Tesla's Model 3...
Tesla confirmed to Bloomberg on Feb. 9 that it is going to release the Model 3 for $35,000. On March 31, customers can make reservations in stores for $1,000. Online reservations can be made on April 1.
The low reservation costs and affordable price are going to attract a much broader audience. But the real power in the Model 3 is that customers can receive incentives and tax breaks that could bring down the cost of the car to as little as $25,000, undercutting the cost of the Chevy Volt.
Money Morning Technical Trading Specialist D.R. Barton believes that Tesla is simply "head and shoulders" above every other company in the electric car race.
Now, it's true that the Tesla stock price can be very volatile. At the start of 2015, Musk told an audience at the North American International Auto Show that Tesla will not be profitable until 2020. Tesla does not offer a dividend, and the company's innovative offerings sometimes have setbacks that make the TSLA stock price erratic. That's why we don't view it as a short-term investment.
TSLA opened at $211.60 on Jan. 12 and closed at $151.04 on Feb. 12. That's a 28% loss in a month.
But holding Tesla stock will reward those investors who are patient and aren't afraid to buy TSLA when the stock price dips. Producing more affordable cars is the catalyst that is going to help Musk's revolutionary company turn a profit and help to grow the business even further.
The Bottom Line: House Bill 1254 did not pass in Indiana yesterday, which is good news for the Tesla stock price. While the Senate committee will review the bill again in the summer, CEO Elon Musk remains confident in Tesla's future. With demand for plug-in vehicles growing by 2,656% in the next four years and revenue projections of $488 billion for electric vehicles by 2030, Tesla will continue its role as a leader in the electric car market with the Model 3 and reward long-term investors.
Jack Delaney is an associate editor for Money Morning. You can follow him on Twitter and follow Money Morning on Facebook.
The Gold Mining Revolution: Technological advancements in gold mining have been stagnant, but one tiny Canadian company is about to change that. Its special extraction method will slash production costs and send gold prices soaring. In fact, this nano cap could disrupt the entire industry...