Yes, the Facebook stock price has been volatile in February, dropping 4.05% this past month.
Facebook Inc. (Nasdaq: FB) opened at an all-time high of $115.27 on Feb. 3 following strong 2015 Q4 earnings reported on Jan. 27. But since then, the Facebook stock price has fallen 6.65%.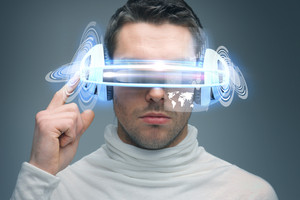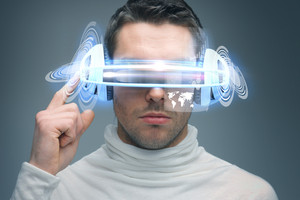 Despite the volatility, we are still bullish on FB stock. In fact, Money Morning Tech & Defense Specialist Michael A. Robinson believes that Facebook stock will climb 132% by 2020.
And the company just announced an exciting new medical opportunity that could put Facebook at the forefront of an industry that is expected to bring in $150 billion in revenue in the next four years.
But before I get to this ground-breaking opportunity, I want to make sure that Money Morning readers know exactly why the FB stock price has been so volatile...
The technology stock group known as FANG (Facebook, Amazon, Netflix, and Google) has been hit hard in 2016. FANG stocks have collectively dropped an average of 6.69% this year, while the Dow Jones Industrial Average has fallen 4.04%.
Concerns that the federal government will impose negative interest rates, the slowing Chinese economy, and volatile oil prices have all contributed to the instability of the Facebook stock price this year.
It's true that the social media giant hasn't been immune to the issues in the global market. And this is causing investors to fear that Facebook is now trapped in a tech bubble.
Recently Stuart Varney of FOX Business asked Money Morning Chief Investment Strategist Keith Fitz-Gerald if we were about to see a tech bubble burst.
Fitz-Gerald doesn't believe we are in a bubble. Instead, he sees this as an unwinding that is in-line with the rest of the sell-offs in the global market.
"It's logical for big pension funds, for banks, for hedge funds to want to take some money off the table in the face of uncertainty over China and oil," Fitz-Gerald stated.
Fitz-Gerald actually views this as a buying opportunity because Facebook is growing its user base, demand, and business.
The Facebook stock price today is flat, and don't be surprised if it remains volatile in the short term along with the rest of the market. But the long-term outlook is still very bullish for Facebook stock.
And this exciting new medical opportunity in a $150 billion sector could help the Facebook stock price catapult to all-time highs in the coming years...
Here's Why the Facebook Stock Price Will Climb 132% by 2020
Right now virtual reality (VR) is mainly associated with video games. But the capabilities of virtual reality are much more valuable. In fact, the research firm Digi-Capital projects the augmented reality/virtual reality market will bring in $150 billion in revenue by 2020.
And right now, there's an exciting revolutionary new medical opportunity using virtual reality that can help those who suffer from addiction.
According to FOX News, researchers at the University of Houston are using virtual reality headsets to help heroin addicts try and kick their habits. Using VR technology, the addicted individual makes their way through a simulated house party. The researchers then trigger stimuli to evoke cravings.
The idea is that this exposure can help addicts learn how to deal with situations in the real world.
One of the study leaders, Patrick Bordnick, says that roleplaying is often used in traditional therapy. But it does have its limitations.
"They know they're in a therapist's office and the drug isn't there," Bordnick stated. "We need to put patients in realistic virtual reality environments and make them feel they are there with the drug, and the temptation, to get a clearer picture and improve interventions."
It's just one example of the wide-reaching applications of virtual reality.
When CEO Mark Zuckerberg purchased Oculus VR for $2 billion in 2014, Wall Street pundits were baffled. They couldn't understand how Oculus' headset, Rift, could contribute to a social media company.
But Zuckerberg highlighted his forward-thinking skills in that acquisition. He knew the applications for Oculus Rift could be expanded well beyond games, and he even highlighted how VR could be used in the medical field.
"After games, we're going to make Oculus a platform for many other experiences," Zuckerberg stated in a Facebook post. "Imagine enjoying a courtside seat at a game, studying in a classroom of students and teachers all over the world, or consulting with a doctor face-to-face - just by putting on goggles in your home."
Oculus Rift just became available for pre-order at the beginning of the year, but Zuckerberg is building a team known as "Social VR" to connect people on other platforms like Samsung's Gear VR.
Facebook is establishing an early foothold in this budding market that will keep the company not only relevant, but turn it into a leader in one of the hottest growing industries.
And it's especially impressive that Facebook increased revenue in Q4 2015 by 51.68% from the same time a year ago, considering that Oculus Rift did not generate any revenue. Monetizing the Oculus Rift at a time when the virtual reality industry is set to skyrocket is part of the reason why Robinson projects Facebook stock will trade at $250 per share by 2020.
The Bottom Line: The Facebook stock price has been volatile because of broader market volatility. FB stock is not immune to sell-offs in the global markets, but it has a visionary CEO and strong fundamentals. CEO Mark Zuckerberg identified virtual reality as the next big catalyst for revenue growth, and he is establishing a dominant foothold in an industry projected to bring in $150 billion in revenue in the next four years.
Jack Delaney is an associate editor for Money Morning. You can follow him on Twitter and follow Money Morning on Facebook. 
Protect Your Money in This Bear Market: It's true that you would have to be a fortune teller to know exactly when a bear market would start and end. But fortune telling isn't Chief Investment Strategist Keith Fitz-Gerald's profession. His goal is to protect your wealth, maximize gains, and help you focus on what's really going on in the market. In his Money Map Report, this financial guru has used his years of experience as a trader in one of Wall Street's leading firms to help his readers find 86 double- and triple-digit winners. You can learn more about Keith's Money Map Report here...