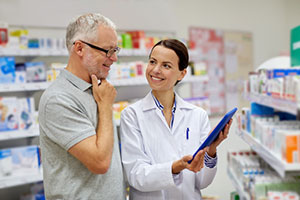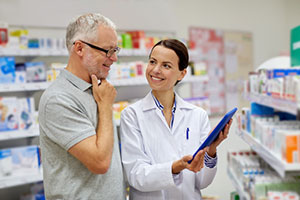 VRX stock has crashed 82% in the last six months, and Valeant is giving shareholders another headache today (Monday).
It was revealed this morning that Valeant Pharmaceuticals International Inc. (NYSE: VRX) increased the price of one of its drugs by 100%, and the Valeant stock price is down over 8% in intraday trading.
We've been pointing out Valeant's problems for the last year – in fact, we've made a 700% profit from them — and we think the company's woes will continue. But before we get to that, here's the news that's plaguing VRX stock today…
In August 2015, Valeant purchased female libido drugmaker Sprout Pharmaceuticals Inc. for $1 billion. Before the acquisition, Sprout was selling its female libido pill, Addyi, for $350 to $400 for 30 tablets. After the purchase, Valeant raised the price to $800 to $850 for 30 tablets. That was a 112% increase.
The investor group said that because of the predatory pricing, insurance companies are refusing to cover the drug.
As part of the merger agreement, Valeant also stated it would spend $200 million for marketing, research, and development for 2016 and half of 2017.
But Sprout shareholders believe Valeant isn't holding up its end of the bargain…
In a letter sent to Valeant on March 14, Sprout shareholders requested materials showing the drugmaker can fulfill its obligations moving forward. According to Bloomberg Business, the shareholders are also seeking assurance that Valeant will keep a sales force of 150 to distribute the drug.
We've been warning readers about the VRX stock price drop since October, and we remain bearish in 2016. If you're thinking of buying Valeant stock at today's low price, make sure you read this first…
Why the VRX Stock Price Has Further to Fall in 2016
Money Morning Global Credit Strategist Michael Lewitt called Valeant Pharmaceuticals the poster child for putting profits before principle.
On Oct. 15, Lewitt released a report where he stated Valeant represents everything wrong with the markets. Lewitt warned that Valeant's debt and risky business model were a recipe for disaster. He recommended our readers buy $50 puts (selling a stock at a specific price on a specific date) for March 18 on Oct. 30, which provided profits of 700%.
It's true that the drugmaker will replace J. Michael Pearson as CEO, but that doesn't mean Valeant is ready to change its predatory business philosophy anytime soon…
You see, Valeant's business model simply isn't sustainable. Valeant purchases companies through large chunks of junk bonds, fires the majority of the employees to cut costs, and then raises the prices of the drugs it acquired (just like it did with Sprout and Addyi).
In fact, Valeant purchased Salix Pharmaceuticals in April 2015 and raised a diabetes drug made by Salix from $896 to $10,000.
Sprout shareholders' concerns over Valeant not spending enough on marketing, research, and development should also sound alarm bells for investors. Valeant is known for only spending 3% of its money from sales on research and development, while most drug companies spend 15% to 20%, according to Lewitt.
And that's not the only red flag for VRX stock…
Valeant had to announce at the end of February that its top-selling drug, Xifaxan, is facing competition from pharmaceutical giant Allergan Plc. (NYSE: AGN). Allergan sought permission from the U.S. Food and Drug Administration to sell a generic competitor to Xifaxan. The gastrointestinal drug had $975 million in sales in 2015, according to The Wall Street Journal.
If Allergan does receive permission to produce a competitor, that will be a huge loss in sales from just one product for Valeant.
It may appear that VRX stock is trading at a major discount, but Valeant is still a company that you want to stay as far away from as possible…
Jack Delaney is an associate editor for Money Morning. You can follow him on Twitter and follow Money Morning on Facebook. 
Investment Opportunity: Overvalued biotech stocks like Valeant will get hit the hardest in the upcoming "Super Crash" Michael's predicted. His Sure Money readers are getting the updates they need to protect themselves and take profits as stocks dive lower. Click here to receive Sure Money yourself at no charge, and you'll get his Super Crash report, too.