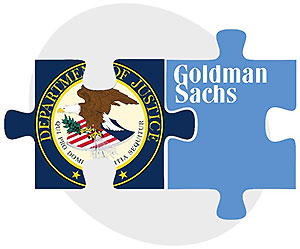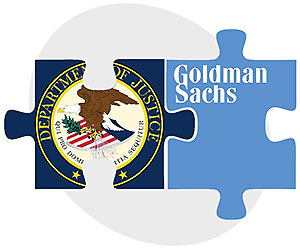 Yesterday, New York Attorney General Eric Schneiderman announced the Goldman Sachs settlement with the U.S. Department of Justice is a done deal. The investment bank will pay $5.1 billion to resolve accusations of wrongdoing that led to the 2008 subprime mortgage crisis.
Mainstream media sites jumped all over that $5.1 billion figure, gawking at the size of it.
Yes, that is a lot of money.
But Money Morning Capital Wave Strategist Shah Gilani, who has spent more than 30 years combing through Wall Street BS to bring investors a more profitable truth, was quick to point out how laughable that multibillion-dollar figure really is…
"The Goldman Sachs settlement – like everything Government Sachs does – isn't what it seems," he said. "The headline $5.1 billion settlement number is a joke."
And he's absolutely right.
As it turns out, Goldman Sachs Group Inc. (NYSE: GS) is actually getting another break from Uncle Sam.
Here's why the investment bank won't be suffering losses anywhere near $5 billion from its settlement with the DOJ…
What You're Not Hearing About the Goldman Sachs Settlement Sum
The settlement reached between Goldman Sachs and the DOJ is a structured one. In other words, money paid out by the guilty party is done so as an annuity, or annual fixed sum, rather than as a lump sum.
Now, structured settlements carry certain tax advantages for the payer…
In this case, nearly half of Goldman's settlement — $2.4 billion — will be paid out as a civil penalty.
The rest, however, is to be disbursed as consumer relief provisions to help those hurt by the financial crisis.
And this is where the settlement's GS-stroking fine print comes in…
You see, yesterday's settlement requires that Goldman spend $240 million on affordable housing.
According to Gilani, "That means they're going to promise loan forgiveness to some unknown nobodies, and they're going to offer affordable housing subsidies (to whom, no one knows – likely the same nobodies expecting forgiveness from the Giant Squid)."
Again, Gilani is spot on. (By the way, the "Giant Squid" reference is a riff on what Rolling Stone named Goldman Sachs in a 2009 article: "The Great Vampire Squid.")
On the surface, Goldman is being forced to spend $240 million on affordable housing. But according to a New York Times report released yesterday, a chart attached to the defrayal plan "explains that the bank will have to pay at most only 30% of that money to fulfill the deal. That is because it will receive a particularly large credit for each dollar it spends on affordable housing."
It turns out that for every dollar that Goldman spends on affordable housing, it will get a $3.25 tax credit toward that $240 million sum. The investment bank is incentivized to pay this out early, as up to 15% more credit is available should it do so, reported CNBC this morning.
Goldman will likewise get a dollar credit for each loan forgiveness settlement it reaches. And again, the sooner, the better.
This particular perk outweighs what was granted to rival Wall Street leviathan JPMorgan Chase & Co. (NYSE: JPM) when it reached a similar deal with the DOJ in 2013. JPMorgan earned a $1.15 credit toward its settlement requirements for each dollar of loan forgiveness it offered within the first year following the settlement, according to the DOJ in 2013.
By contrast, Goldman is getting $1.50 of credit for each dollar of loan forgiveness within the first six months after the settlement.
And individual homeowners aren't exactly the lucky ones when it comes to the tax side of the settlement either…
You see, it's the American taxpayer that will shoulder Goldman's government subsidy. Any debt relief a homeowner receives from Goldman as part of yesterday's settlement will count as taxable income. An appendix to the settlement notes that Goldman has to "clearly disclose to borrowers the potential tax consequences of any relief offered or provided."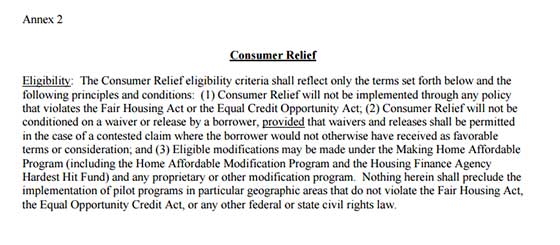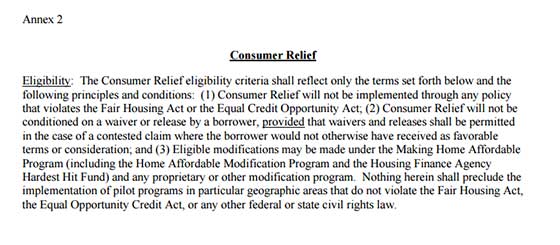 In total, the settlement's fine print suggests that Goldman could end up paying over $1 billion less than the $5 billion that was announced by Schneiderman yesterday, stated CNBC.
Are you surprised by the fine-print tax credits in Goldman Sachs settlement? Tell us your thoughts on Twitter @moneymorning, or like us on Facebook.
The 2016 Stock Market Crash: The 2008 financial crisis chopped about 56% from the S&P 500. And in an effort to stop the bleeding, governments simply laid the groundwork for a 2016 stock market crash. Here's when and how that market plummet is going to play out…
Related Articles: