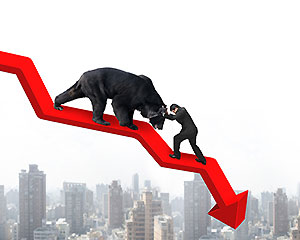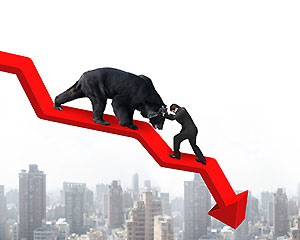 Dow Jones Industrial Average News, 4/14/2016: The markets remain mostly flat, but that's not saying much when expectations are their lowest since the financial crisis.
This week, investors are clawing through earnings statements and taking a wait-and-see approach as global macroeconomic threats hover.
Here's today's top stock market news, stocks to watch, ways to profit, and economic calendar for April 13, 2016.
What's Moving the Dow Jones Industrial Average Today
Dow Jones futures were down marginally this morning as traders digested earnings reports from some of the nation's largest banks.
Don't make this popular mistake: Wall Street has soured on automakers. But it's missing an incredible opportunity with this carmaker. This company's pre-emptive strategy could mean a 41% surge in its stock…
Here's a breakdown of why the Dow is flat this morning.
First up, Bank of Japan Governor Haruhiko Kuroda announced yesterday that the central bank is poised to slash interest rates again. Kuroda also plans to boost the bond-purchasing program even further if the nation continues to experience stagnate growth and lower inflation. The central bank has tried both remedies over and over again, but it seems they keep anticipating a different result each time.
The markets are frowning at the earnings report of Bank of American Corp. (NYSE: BAC). Shares were down 0.5% in pre-market hours after the megabank beat top-line earnings expectations by a penny. However, the second-largest domestic bank by assets reported a stunning 18% decline in quarterly profits. The blame goes to economic uncertainty, the U.S. Federal Reserve, and declines in bond and stock trading. BAC stock fell 20% during the first quarter of 2016. Rival Wells Fargo Co. (NYSE: WFC) also narrowly beat top- and bottom-line expectations for the first quarter, but WFC stock fell 0.5%.
Global oil producers need to make a decision on this price freeze soon. That's because price volatility ahead of next week's meeting is getting out of control. WTI crude oil prices retreated again this morning after Russia's oil minister told a room full of analysts during a closed-door meeting that any agreed production freeze would be a loose agreement with few hard commitments on volumes. Meanwhile, the International Energy Agency (IEA) slashed its global demand growth expectations for 2016 to 1.16 million barrels per day.
On the economic front, today is all about the CPI core rate. Economists anticipate that the core inflation rate increased by 0.2% last month. Meanwhile, look out for speeches from two members of the Federal Reserve as investors seek greater insight into the timing of the next interest rate hike by the central bank.
Now here's your list of top stocks to watch in today's market, plus today's economic calendar:
Companies to Watch in the Stock Market Today
Today's U.S. Economic Calendar (all times EDT)
Consumer Price Index at 8:30 a.m.
Jobless Claims at 8:30 a.m.
Bloomberg Consumer Comfort Index at 9:45 a.m.
Jerome Powell Speaks at 10 a.m.
Dennis Lockhart Speaks at 10 a.m.
EIA Natural Gas Report at 10:30 a.m.
3-Month Bill Announcement at 11 a.m.
6-Month Bill Announcement at 11 a.m.
5-Year TIPS Announcement at 1 a.m.
30-Year Bond Auction at 1 p.m.
Fed Balance Sheet at 4:30 p.m.
Money Supply at 4:30 p.m.
The rise of super PACs and "dark money" organizations is undermining the democratic power of you, the average American voter. Watch the video to learn more about how "dark money" has changed the rules of American politics forever.
Follow Money Morning on Facebook and Twitter.
This Penny Stock Will Double Your Money – and Save a Dying U.S. Industry: It's not easy to find a truly compelling penny stock, which is why this one is such a remarkable find. Not only is this green energy stock capable of a gain of 100% or more, it's just now rolling out technology with the potential to rescue the struggling coal industry. But this 21st century success story has only just begun, making now the perfect time to buy this stock… Read More…