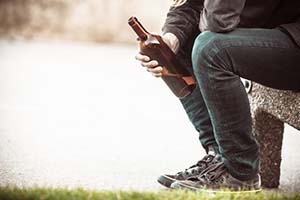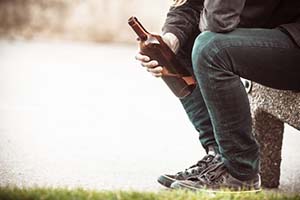 A slump in global economies - particularly major emerging ones - seems to be forcing drinkers to cut back.
At least according to market research firm Euromonitor International, which started keeping records on worldwide alcohol sales back in 2001.
It found that while sales - in dollar terms - actually rose by about 2% worldwide in 2015, the overall volume of alcohol consumed dropped by 0.7%, reported CNN earlier today. In other words, even though dollar sales went up (presumably due to price tag increases), sales by volume dropped due to falling consumption.
A main driver of this trend was China -- the world's largest liquor guzzler by a long shot. The country saw total consumption drop by 3.5% last year as its economy slowed from a 7.3% growth rate in 2014 to a purported 6.9% last year, according to The Wall Street Journal on Jan. 19.
This relationship between a slowing economy and lower alcohol consumption is a surprise - the alcohol industry has generally been seen as a safe bet for investors since people tend to drink in good times and bad.
And China's not alone.
The same trend was seen in Brazil. Alcohol consumption there fell by 2.5% in 2015. Brazil, as many readers already know, is facing its worst economic recession since the 1930s, although sales may tick up in the country this summer with the help of the Olympics Games in Rio. In 2014, the country lifted its "no alcohol" ban at public stadiums, which turned out to be a major boost to its poor economy. Beer simply pairs well with sports.
The area hardest hit by low alcohol consumption was Eastern Europe, where sales fell a whopping 4.9%. This was largely due to political tensions between the west and Ukraine. According to the Centre for the Study of Federal and Regional Alcohol Markets, Russian alcohol exports fell by 42% to 43.5 million liters in 2015, the lowest since 2005. The total value of vodka and liquor exports dropped 40.2% to $111 million, the Russian newspaper Kommersant reported on Feb. 15, 2016.
On a side note: Rum and vodka were the worst-performing drinks last year. Conversely, premium English gin, Irish whiskey, Japanese whiskey, and dark beer have seen a surge in popularity.
Follow us on Twitter @moneymorning or like us on Facebook.
Nolympics: Since the inception of the modern Olympics in 1896, there have been 49 winter and summer games held in 41 different cities around the globe. Some of these events turned out to be all-around great successes - like Vancouver's Winter Olympic Games in 2010. Other Olympic host cities, however, haven't fared so well after the hubbub died down...
[mmpazkzone name="end-story-hostage" network="9794" site="307044" id="138536" type="4"]