Common sense and self-preservation tell you not to tangle with wounded animals; you're liable to get bitten... or worse.
And when that animal happens to be, say, nearly all of the "Too Big to Fail" banks in the country, everyone can get hurt.
That's exactly what's happening now. As you'll see, it resembles nothing less than a hungry snake eating its own tail, or a financial catch-22.
They benefit from central bank support, but the central banks are dangerously raising their risk profile. They thrive on capitalism, but competition is killing them. They need smart regulation, but they're getting tough regulation instead.
These are all serious problems that, by accident and design, are setting the global economy up for a system shock that will rival the financial crisis of 2008.
Make no mistake, these banks need to be curbed for our good, but that needs to happen in an orderly, systemic fashion.
And that's not shaping up to be the case...
How "Too Big to Fail" Could Actually Fail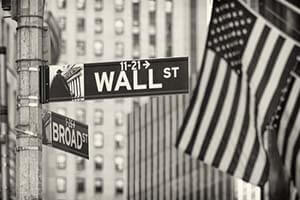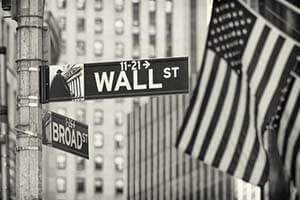 The mega-banks are now faced with distinct but equally severe risks. There are business-model structural risks, as well as systemic and macro risks.
It breaks down like this:
Business-model structural issues include: economies of scale, interest rate constraints, corporate culture, competition, compensation, and regulatory risks.
Systemic and existential macro-impact issues include: reputational risk, interconnectedness, counterparty risk, concentration risk, and volatility risk.
Business-model and systemic issues and risks are increasingly evident and reflected in big banks' earnings, as you'll see in a moment.
The classic "economies of scale" that benefitted these banks for decades have now begun to work against them, as they've given rise to a packed competitive field full of other mega-banks and a wide host of small "alternative solution providers."
These leviathans' massive fixed and variable costs have to be met with increasing revenue from interest income, fees, and revenue from market operations. Achieving revenue on that scale requires big banks to make increasingly larger and more numerous loans to a wider array of borrowers.
Of course, making large loans to single borrowers and making more loans across a wider spectrum of borrowers with different credit profiles increases big banks' exposure to fluctuating credit cycles, borrower-class specific risks, and recessions.
In banking, there's no such thing as increasing revenue without increasing risk.
Whether it's taking more borrower and credit risk, or taking more market and trading risks, the bigger banks have to take more risks to achieve revenue to scale.
But that's not the worst part...
When Competition Kills the Capitalists
Among the gravest threats to traditional commercial and consumer banking today is central banks' manipulation of interest rates. This impacts the biggest banks much harder than the smaller regional banks because of their dire need for those huge revenue streams.
Big banks have lost control of their ability to price their credit exposure in terms of the interest they charge borrowers because central banks now dictate interest rates across entire economies.
When central banks dictate those rates are low to zero (and, in some countries, negative), banks have no choice but to adjust their interest rate charges accordingly.
The net result of artificially manipulating interest rates down is that banks' net interest income, or net interest margin (NIM), the interest differential between banks' cost of money and the rate they're able to lend at, reduces their margins, their cushion against credit impairment, and their profitability.
These thin margins are unfolding in a crowded field.
Big banks face increasing competition from other big banks, regional banks, online lending platforms, and shadow banks - hedge funds, private-equity shops, non-bank lenders, insurance companies, and even social media sites.
As big banks get bigger and increasingly compete against each other to get bigger to try to generate revenue of scale by charging more and higher fees, they will increasingly drive business to new competitors... offering services at reduced costs.
Corporations who used to borrow hundreds of billions of dollars from a relative handful of banks increasingly turn directly to bond markets to borrow, bypassing banks, except for "investment banking" fees issuers pay when banks underwrite their debt offerings.
Hedge funds and private-equity companies are increasingly making direct loans to big borrowers to facilitate other corporate business, and leverage borrowers balance sheets once they've take an equity stake in them in order to pay themselves dividends and management and other fees.
Online platforms are proliferating and changing banking dynamics for commercial borrowers, consumers, and traditional lenders.
The rules of the game are changing on them, too.
Regulatory Pressures Are Building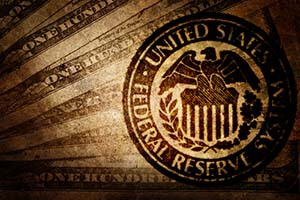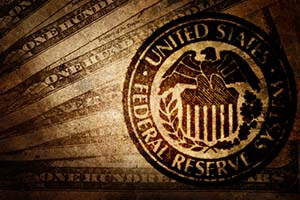 Besides central bank interest rate constraints and competition, increasing regulatory burdens are forcing wholesale changes at big banks.
New capital requirements and proprietary trading limits, both domestically mandated by country-specific regulatory agencies and international capital standards and requirements established under Basel Accords, are dramatically impacting big banks' revenue streams.
In the United States, Dodd-Frank rules and regulations have crimped big banks' proprietary trading, their allocation of capital to hedge funds, and, increasingly, subjects their permitted trading operations to tighter capital requirements, increased liquidity measures, and restrictions on the "quality of capital" earmarked for trading operations.
The Federal Reserve and FDIC recently called all but one of the country's biggest banks' "living wills," which is to say their plans to liquidate themselves in an orderly fashion in the event of their insolvency in lieu of court-directed bankruptcy, "not credible."
JPMorgan Chase & Co. (NYSE: JPM), Wells Fargo & Co. (NYSE: WFC), Bank of America Corp. (NYSE: BAC), Bank of New York Mellon Corp. (NYSE: BK), and State Street Corp.'s (NYSE: STT) living wills were rejected by the Fed and the FDIC. The Fed flunked Morgan Stanley's (NYSE: MS) living will, but the FDIC passed it. On the other hand, Goldman Sachs Group Inc.'s (NYSE:GS) living will was failed by the FDIC, but passed by the Federal Reserve.
Only Citigroup Inc. (NYSE:C) passed muster with both regulators. The banks that failed have until October of this year to resubmit their living wills with changes mandated by the regulators, who criticized failed banks and leveled "harsh feedback" (in letters that ranged from nine to 30 pages) at the banks.
In addition to ongoing battles over increasing capital requirements resulting from Dodd-Frank, the FDIC is now mandating a new long-term "net stable funding ratio" on top of the short-term net stable funding ratio that requires big banks to have enough "high-quality liquid assets" to be able to continue operations for 30 days in the event of an emergency. The new long-term ratio requires banks to set aside enough high-quality liquid assets to guarantee the banks will be able to operate for one year from the onset of a "banking emergency or crisis."
Now, don't get me wrong: The intent behind these regulations and requirements is good. They're designed to shore up the walls and ensure nothing like the financial crisis happens again.
But the law of unintended consequences is hard at work here, squeezing these banks at a time when they're already approaching maximum pain.
I'm not exactly sympathetic, either, but if these banks get pushed right to the edge, the consequences are likely to be disastrous.
They're close to the edge now, and this most recent earnings season could be the final straw.
Big Bank Earnings Are Worse Than They're Letting On
Now, the headlines mostly reported good earnings news... on the surface. But that's spin. The banks essentially lowballed the analysts to get them on board with lower expectations.
In the United States, it's no surprise that the big six American banks - JPMorgan Chase, Bank of America, Wells Fargo, Citigroup, Morgan Stanley, and Goldman Sachs - all managed to beat analysts' steeply ratcheted-down earnings estimates for the first quarter, providing a positive spin for management.
But underneath those dubious headline earnings reports, only Wells Fargo had a positive uptick in only one measure of the bank's health.
JPMorgan reported earnings per share of $1.35 versus analysts' average EPS estimate of $1.26. But revenue fell from $24.1 billion in Q1 2015 to $23.2 billion. Net profit fell from $5.9 billion to $5.5 billion. Trading revenue fell from $5.8 billion to $5.2 billion. Return on equity was 9%.
Bank of America reported earnings per share of $0.21 versus analysts' average EPS estimate of $0.20. But revenue fell from $20.9 billion in Q1 2015 to $19.5 billion. Net profit fell from $3.1 billion to $2.7 billion. Trading revenue fell from $3.9 billion to $3.3 billion. Return on equity was 4%.
Wells Fargo reported earnings per share of $.99 versus analysts' average EPS estimate of $0.97. Revenue rose from $21.3.1 billion in Q1 2015 to $22.2 billion. But net profit fell from $5.8 billion to $5.5 billion. Trading revenue fell from $0.4 billion to $0.2 billion. Return on equity was 12%.
Citigroup reported earnings per share of $1.10 versus analysts' average EPS estimate of $1.03. But revenue fell from $19.7 billion in Q1 2015 to $17.6 billion. Net profit fell from $4.8 billion to $3.5 billion. Trading revenue fell from $4.4 billion to $3.8 billion. Return on equity was 6%.
Morgan Stanley reported earnings per share of $0.55 versus analysts' average EPS estimate of $0.46. But revenue fell from $9.9 billion in Q1 2015 to $7.8 billion. Net profit fell from $2.4 billion to $1.1 billion. Trading revenue fell from $4.1 billion to $2.7 billion. Return on equity was 6%.
Goldman Sachs reported earnings per share of $2.68 versus analysts' average EPS estimate of $2.45. But revenue fell from $10.6 billion in Q1 2015 to $6.3 billion. Net profit fell from $2.8 billion to $1.1 billion. Trading revenue fell from $5.5 billion to $3.4 billion. Return on equity was 6%.
While the big numbers were all mostly negative - they don't give a clear picture of the actual stresses these banks felt from hits to their big revenue-producing areas, the business lines where revenue generally can amount to as much as 60% of earnings.
For example...
JPMorgan's earnings, in spite of beating analysts' estimates, were actually down 16%. Investment banking revenue fell 24% on lower debt and equity underwriting. Fixed-income trading revenue was down 13%, and equity trading revenue was down 5%.
Bank of America's earnings were actually down 25% on the quarter. Investment banking revenue was down 22%. Fixed-income trading revenue was down 17%; equity trading revenue was down 11%. Net interest margin (NIM) dropped 2.6%. And the bank increased its credit loss provision from $9 million to $553 million, mostly based on impaired energy-related loans.
Wells Fargo fared better than all other big banks in the quarter. While Q1 profits were down 5.9%, revenue rose 4.3%, and total loans rose 10% on strong consumer demand. NIM fell slightly from 2.95% to 2.9%. And the big energy lender charged off $204 million of energy loans, an increase of 75% from Q4 2015. But Wells comforted investors identifying only 2% of its loan book being exposed to energy.
Citi's earnings were down 27%. But while loans and deposits grew, investment banking revenue was down 27%. Trading revenue was down 15%, with fixed-income trading down 19%.
Morgan Stanley's earnings were down 53%. Investment banking revenue was down 34%. Fixed income trading revenue was down more than 54%. Equity trading revenue fell 9%. And wealth management revenue, typically Morgan Stanley's strongest division, fell 4%.
Goldman Sach's net earnings fell a whopping 59.9%. Trading revenue fell 37%, with fixed-income, commodities, and currencies trading revenue falling 47%, and equity trading revenue falling 23%. Advisory fees were down 20%.
These are huge banks, of course, but these numbers are roundly indicative of sizeable banks' performance in the first quarter.
European banks did even worse - Deutsche Bank's profits are down 58%, and as much as 20% of the "assets" (if you can call them that) on the books in Italian bank balance sheets are "impaired" or in default.
That's a story for another time, but suffice to say the situation is bad all over.
Say Goodbye to Economic Growth
Eight years after the crisis, most big American banks and almost all big European banks are relapsing, in spite of extraordinary central bank efforts - not to stimulate economic growth, but to liquefy and engineer profits for the big banks.
One reason global growth's been so anemic is that big banks have been the recipients of central bank largesse, which was supposed to trickle down into economies as cheap loan money to spur demand, production, and economic growth.
But that hasn't happened to any meaningful degree.
Because the world's big banks are in constant need of central bank backstopping, and use central bank asset purchasing schemes to enrich themselves instead of increasing the velocity of money throughout the world, economies lack the capital they need to grow.
As long as big banks pose colossal risks to the global economy and draw tens of trillions of dollars of central bank spending (which they mostly hoard on their balance sheets to survive and thrive) away from productive economic use, global growth will continue to stagnate, until it contracts dramatically and implodes the big banks all over again.
In the meantime, big banks are going to pursue earnings growth at all costs, up to and including the destruction of trillions in people's wealth.
Follow Shah on Facebook and Twitter.
Editor's Note: Right now, Shah's showing his paid subscribers how to profit as the TBTF banks inch closer and closer to triggering a financial calamity. In just the past two weeks, he's recommended three plays for a chance to profit from banks' bad behavior... The last time Shah's readers saw gains on a big bank trade, they had the chance to grab 122% on Goldman Sachs in just four days. And it's not just bank stocks - Shah uses a technique ripped straight from the pages of Wall Street's playbook to identify big potential profit plays across the markets every single week. Click here to find out how he does it.
Join the conversation. Click here to jump to comments…
About the Author
Shah Gilani boasts a financial pedigree unlike any other. He ran his first hedge fund in 1982 from his seat on the floor of the Chicago Board of Options Exchange. When options on the Standard & Poor's 100 began trading on March 11, 1983, Shah worked in "the pit" as a market maker.
The work he did laid the foundation for what would later become the VIX - to this day one of the most widely used indicators worldwide. After leaving Chicago to run the futures and options division of the British banking giant Lloyd's TSB, Shah moved up to Roosevelt & Cross Inc., an old-line New York boutique firm. There he originated and ran a packaged fixed-income trading desk, and established that company's "listed" and OTC trading desks.
Shah founded a second hedge fund in 1999, which he ran until 2003.
Shah's vast network of contacts includes the biggest players on Wall Street and in international finance. These contacts give him the real story - when others only get what the investment banks want them to see.
Today, as editor of Hyperdrive Portfolio, Shah presents his legion of subscribers with massive profit opportunities that result from paradigm shifts in the way we work, play, and live.
Shah is a frequent guest on CNBC, Forbes, and MarketWatch, and you can catch him every week on Fox Business's Varney & Co.