I promised to keep investors ahead of the curve when I started Total Wealth – and certainly ahead of Wall Street.
Frankly, it's why you're here, and I take that responsibility very, very seriously. We've had a great run together and it's something I hope to continue for years to come.
Some opportunities represent big sweeping changes in the global environment. Those are typically oriented around our Unstoppable Trends.
For example, I helped readers beat legendary trader George Soros, David Einhorn's Greenlight Capital, and Kyle Bass' Hayman Capital Management LP to a trade against the yen by a full eight months back in 2013, more than doubling the returns that hedge fund heavyweights used to net at least $1 billion, according to The Wall Street Journal.
Other profitable plays I share with you are driven by a mix of tactics and headlines.
For instance, I led readers to Raytheon Co. (NYSE: RTN) and to specialized defense contractors a full year before they became a hot trade in the mainstream press. Anybody following along had the opportunity to capture triple-digit gains.
But occasionally there are trades that are so far off the radar that almost nobody but us sees 'em coming.
And that's precisely what I've got on tap for you today.
Once again we're in great company, with even greater profit potential.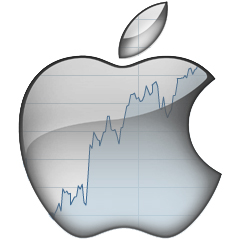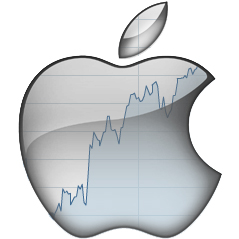 Billionaire investor Warren Buffet made headlines this week when news hit the wires that Berkshire Hathaway Inc. (NYSE: BRK.A, BRK.B) made a staggering $1 billion bet on Apple Inc. (Nasdaq: AAPL) and is reportedly backing Dan Gilbert's interest in buying Yahoo! Inc. (Nasdaq: YHOO).
David Einhorn's Greenlight Capital boosted holdings by 30.7% to 8.2 million shares in Apple, and by 120% to 4.4 million shares in Yahoo.
And finally, Soros Fund Management – as in George Soros – accumulated a small, but still symbolic, 3,100 shares in Apple stock, according to U.S. Securities and Exchange Commission filings.
It may just be that Berkshire's move is part of a larger plan for regime change, as the 86-year-old Buffett prepares to hand over the reins to a new team of investing professionals with slightly different attitudes towards tech investing, a sector Buffett has long avoided. Buffett, after all, has never been one for technology stocks.
But that doesn't account for either Einhorn or Soros.
And what does?
I've been telling you for a while that Apple is now a "value" company, and my choice of words was very deliberate given the company's underlying fundamentals at a time when most investors are still holding CEO Tim Cook's feet to the fire in a mistaken belief that Apple remains a growth company.
The fact that Berkshire Hathaway, Greenlight Capital, and Soros Fund Management are sniffing around tells me we're on the right track. But, never mind the iPhones that everybody is so upset about at the moment.
What you need to understand is that Apple's got predictable and massive cash flow at a time when CEO Tim Cook is itching to do something with it. It's also got a cash war chest north of $200 billion at its disposal, and that's more than enough to keep the Cupertino giant afloat and maintain dividends for the foreseeable long-term future even if there's no growth.
The key is Apple's fledgling ecosphere and Apple's services. That's why three of the world's best money managers have locked onto it like we have.
There are more than 1 billion Apple devices in use today, and services cost next to nothing to bring on. Plus, they're higher margin offerings. And finally, services are the only way Apple can maintain momentum.
There's Just One Catch
Apple, for all its might, has never had a dominant position in mass market web services, like email or search engines. So, services or not, it has a hard time engaging the revenue base it so desperately needs.
Put another way, Apple has a wide and thriving platform, but very little data of its own. In fact, it's the only one among its competitors without any of these milestone services.
Alphabet Inc. (Nasdaq: GOOGL) has Gmail and the Google search engine.
Microsoft Corp. (Nasdaq: MSFT) has Outlook, Bing, Hotmail, and MSN.com.
Even Facebook Inc. (Nasdaq: FB) has its own Messenger service and user-tailored search engine.
If Apple's going to maintain its tech stronghold against thirsty competition and latch on to the highly lucrative services market, it's going to have to expand its online research in a way that's both sticky and compelling. And, it's going to have to drive people into email in such a way that it goes beyond the iCloud attempt that's underway now.
Enter Yahoo.
Yahoo! Finance dominates in web traffic compared to its competitors, with 70 million monthly visitors compared to MSN Money Central, CNN Money, and Google Finance, which trail with 65 million, 50 million, and 40 million, respectively.
Further, Yahoo, unbelievably, is still the third-ranking multiplatform (desktop and mobile) web property behind Google and Facebook. Google does dominate this space, with 243 million unique visitors and viewers, but Facebook and Yahoo are neck-in-neck, with 206 million and 204 million, respectively.
I think Buffett's lieutenants, in addition to Einhorn and Soros, are connecting the dots like we are.
Apple can benefit from Yahoo's presence and experience among email, search, news, and other web services in a way that no other firm can.
This wouldn't be too dissimilar to the situation in 2014, when Google integrated Gmail onto its Android devices. The number of Android device owners grew, but so did the number of active Gmail accounts, because the two became inextricably linked. In fact, Gmail accounts more than doubled – from 425 million to 900 million at the time, according to Statista.
If Apple were to integrate a Yahoo-sourced default email system or search browser onto any of their devices, the growth could be staggering – as could the revenue potential associated with offering Yahoo's services on a side-by-side basis.
This isn't as farfetched as you might think. It's not like the two companies are complete strangers.
Yahoo already provides the default iOS apps for stock quotes and data for Siri, and up until 2014, was the information source of Apple's default weather app.
Yahoo Still Holds the Line in Lucrative Asian Markets
The other thing to think about when it comes to evaluating Yahoo as a possible fit is that Yahoo also has deeply engrained roots in the Asian market, which is, not coincidentally, a major target for Apple CEO Tim Cook.
It doesn't take a rocket scientist to understand why.
Apple has the opportunity to extend its ecosphere to four billion more consumers at a time when only 40% of the world's population has access to an Internet connection. This is like Coke or Pepsi suddenly finding a country with a billion people who have never had sugar-water before, and potentially every bit as profitable.
Yahoo has been generating consistently more traffic than Google in Asian markets, especially in Japan, where Yahoo reaches nearly every Japanese Internet user and commands an impressive 31% of the search market.
Yahoo's homepage sees nearly 81 million monthly visitors, and 7.4 million daily unique users in Indonesia, India, Malaysia, Singapore, the Philippines, and Vietnam. Plus, its email service is one of the most popular in this region as well.
So do you buy like Berkshire?
If you're not yet an Apple shareholder, yes. But don't wait too much longer. The fact that three of the world's sharpest investors – Berkshire Hathaway, Einhorn, and Soros – have taken positions means Apple may not stay in the low $90 to $95 share range for long.
But if you're thinking about swooping in to buy shares in Yahoo, I wouldn't… unless you can get Berkshire Hathaway-like terms. The risks are simply too high; strip out Alibaba and Yahoo! Japan and Yahoo's core business is worthless.
Contrary to what you've heard in the media over the past 72 hours, I don't believe either Buffett or his investing team are interested in Yahoo itself – at least not yet anyway.
As I alluded on FOX Business' "Varney & Co." last Monday, it's highly likely that they've gotten some sort of a deal that gives Berkshire Hathaway cash consideration for backing Dan Gilbert and the potential to convert to stock down the line – not unlike the terms he struck with Goldman Sachs Group Inc. (NYSE: GS) and General Electric Co. (NYSE: GE) during the depths of the financial crisis in 2008. In other words, it's purely a financial transaction that just happens to involve Yahoo.
Buy low and sell high is the way the game is played.
Stick to the stronger player here – Apple.
Follow Money Morning on Facebook and Twitter.
Editor's Note: Keith has had his ear to the ground for a play like Berkshire's for some time now, and Total Wealth readers can say the same. It's not the first time he's been ahead of Wall Street, and it certainly won't be the last. In fact, Keith already has his eye on another lucrative play – before anyone on Wall Street realizes. Get the comprehensive, completely free report, right here.
Join the conversation. Click here to jump to comments…
About the Author
Keith is a seasoned market analyst and professional trader with more than 37 years of global experience. He is one of very few experts to correctly see both the dot.bomb crisis and the ongoing financial crisis coming ahead of time - and one of even fewer to help millions of investors around the world successfully navigate them both. Forbes hailed him as a "Market Visionary." He is a regular on FOX Business News and Yahoo! Finance, and his observations have been featured in Bloomberg, The Wall Street Journal, WIRED, and MarketWatch. Keith previously led The Money Map Report, Money Map's flagship newsletter, as Chief Investment Strategist, from 20007 to 2020. Keith holds a BS in management and finance from Skidmore College and an MS in international finance (with a focus on Japanese business science) from Chaminade University. He regularly travels the world in search of investment opportunities others don't yet see or understand.