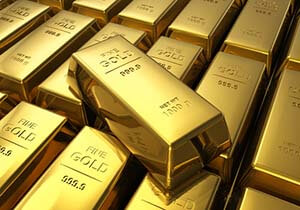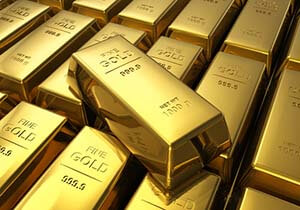 Gold prices have climbed 17.8% so far in 2016, but investors now fear the gold rally is over…
That's because the probability of an interest rate hike by the U.S. Federal Reserve in June or July seems much higher than previously anticipated. Richmond Federal Reserve President Jeffrey Lacker even said on May 19 he would be comfortable with four rate hikes in 2016.
Retail investors are now bombarded with news that interest rate hikes are bad for gold investments. But the "why" is very rarely explained…
Today, we have that full explanation for you. Plus, we'll give you our gold price prediction for 2016 as well. But first, here's why interest rate hikes impact the price of gold…
It's important to understand the purpose of gold as an investment. It's best used as a safe-haven investment during uncertain times. Because of currency devaluations, volatile oil prices, and uncertainty in the stock market, investors have flocked to gold in 2016.
Gold prices were as low as $1,063.22 an ounce on Jan. 1. But because of the issues mentioned above, prices climbed all the way to $1,292.98 per ounce on April 28. That's a 21% increase in a little over three months.
But a possible rate hike indicates the Fed's belief that the global economy is healthy. That means investors feel less of a need to invest in gold, and look to make alternative investments.
Secondly, an interest rate hike renews faith in the strength of the U.S. dollar. When the U.S. dollar is stronger, it makes the price of gold less affordable in foreign countries. With less demand, prices are volatile.
As you can see, gold price swings are largely tied to investors' sentiment, how confident they are in the health of the economy, and whether they believe in the dollar.
That's why you always hear "interest rate hikes are bad for gold."
But that's not the whole story. In fact, there's a big indicator that gold prices in 2016 are going to climb even higher…
One Clear Sign Gold Prices Haven't Peaked in 2016
Even when the Federal Reserve raised interest rates on Dec. 16, the demand for gold increased…
Gold demand in Q1 2016 surged 21% from the same time a year ago, according to the World Gold Council. Money Morning Resource Specialist Peter Krauth notes that rising investment demand has made gold exchange-traded funds (ETFs) particularly popular investments.
For Q1 2016, the SPDR Gold Trust ETF (NYSE Arca: GLD) received $7.6 billion worth of investments. So far in 2016, GLD is up 17.79%.
And notable investors aren't shy about their investments in gold, either…
At a conference in New York on May 4, billionaire investor Stanley Druckenmiller expressed his concerns over a slowing Chinese economy and the Federal Reserve's decision-making process. Druckenmiller said that the bull market is exhausting itself, and that gold remains his largest currency allocation, according to CNBC.
George Soros, who made $1 billion shorting the British pound, is also allocating more resources to gold. According to Forbes, Soros sold 37% of his long bets on stock in Q1 and bought more gold stock and gold.
Krauth warns that gold will still experience temporary pullbacks after its recent rally. But while gold prices may have short-term volatility, Krauth believes gold will return huge gains over the long term.
The Bottom Line: Gold prices are fluctuating because of the uncertainty over potential interest rate hikes in June or July. The assumption is interest rate hikes are bad for gold prices, but the demand for gold tells a different story. Even after interest rates were raised in December, the demand for gold skyrocketed 21%. For patient investors, the price of gold in 2016 is far from peaking.
Jack Delaney is an associate editor for Money Morning. You can follow him on Twitter and follow Money Morning on Facebook.
Dangers of Negative Interest Rates: Japan began a dangerous experiment known as negative interest rates. It's true the world's third-largest economy reported some growth so far in 2016, but the long-term effects of Japan's economic policies could cause a global economic collapse. This is everything you need to know…