Those asking "are silver prices up or down, and why?" can look at the big picture for answers.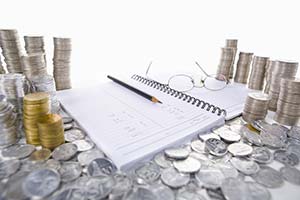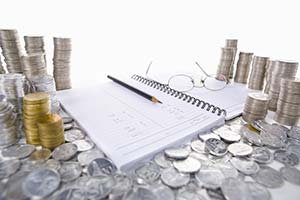 That's what we do for you right here. Today we'll take a look at the big picture for silver prices, which shows a surge in the gray precious metal of nearly 25% year to date.
There are several factors that are responsible for a recent short-term dip in the price of silver and still more that point to a positive long-term outlook for the investment.
Let's now look at the health and outlook for silver prices for the rest of the year…
Are Silver Prices Up or Down from Where They Should Be?
Are silver prices up or down? In 2016, they are impressively up!
So far this year, the price of silver has surged nearly 25%. So why did silver prices slip to $16.52 on May 19?
The simple answer is fear.
The Federal Open Market Committee (FOMC) released its latest meeting minutes on that day, and the conclusion is that many think that GDP will pick up in the second quarter. If labor market conditions continue to improve, and inflation is heading towards the 2% target, there is a "decent chance" that interest rates will be raised in June.
Silver prices took a short-term hit from this news because the price of silver has an inverse relationship to spikes in interest rates. What wasn't reported is that much of this is simply speculation. In fact, banks have been hinting at interest rate hikes for the last three to four years, and it still hasn't happened. What this price dip has done more than anything is open up a buying opportunity for silver investors to snap up more of the precious metal before it begins its climb once again.
So they may have been down last week, but not forever. The Dow continues to be volatile in 2016, gaining only .06% year to date, and investors have sought safe havens in the form of precious metals for their investment dollars. Major companies such as Apple, Boeing, and Intel are down 10% or more so far in 2016, and these aren't looking like "safe bets" to many.
Short-term dips in the silver price can be explained by fears of further economic signals, but also partly due to the actions of eager investors. Some commercial traders have taken a record number of short positions on silver, which can cause short-term pullbacks and price reversals. The supply and demand factors for the precious metal, however, make the long-term outlook for silver prices look bright.
Are Silver Prices Up or Down for Where Demand Is?
The simple fact of the matter is that silver is more in demand than ever, and this is good news for precious metal investors. Yes, silver is shiny and pretty, but it's also used in more than 10,000 industrial applications, not to mention its resurgence in popularity for use in jewelry. Silver is used in so many applications because it is electrically conductive and has high thermal properties. Just a few of the products and industrial applications that are made with silver include:
Medical prostheses such as knee and hip joints
Dental fillings
Audio speaker wire
Superconductor components
Media storage – a layer of silver on DVDs for longer life expectancy
Several types of batteries that provide longer life than lithium-ion batteries
3D-printing components
Jet engine and helicopter bearings
Mirrors and windows
Automobile windshields
Personal care products such as toothbrushes and deodorant
Photovoltaic panels
One of the largest and fastest-growing uses for silver is in the photovoltaic panels that are used in solar energy projects. PV Magazine estimates that the demand for silver in just these applications rose 23% in 2015.
Here's the best news – precious metal prices tend to surge in bad economic times, which is great news for silver. Yet, even as the economy improves, the manufacturing of these various goods is going to pick up, again spiking the demand for the precious metal. As this demand continues to grow, both industrialists and investors would be wise to closely examine the ever-shrinking supply of silver, which will impact silver prices going forward.
So even if you are reading this on a day silver prices are down, they likely won't be for long. There is only a finite amount of silver on this planet and, unlike gold, it's being consumed for use in industrial applications at an increasing rate. This means that there isn't a set amount of silver that will always be available for trade and investing. In fact, the stores of the metal are shrinking.
The Silver Institute reported a 2015 silver market deficit of 129.8 million ounces, which was 60% higher than the year before. The head of Canadian mining company First Majestic Silver even reports being contacted directly by an electronics manufacturer who was in desperate need of silver, something that has never happened before. For an investor unsure about silver prices, this is good news.
Investing in Silver in Today's Market as Prices Go Up
Are silver prices up or down? If you are thinking of investing in silver, 2016 has so far provided great returns for investors. The high gold/silver ratio indicates that silver is still selling at a discount, and there are several ways that you can enter this market.
The most popular way to buy silver is buying physical silver in the form of silver coins and bars. Silver coins are more widely purchased and usually in the shape of either American Silver Eagle coins or the Canadian Silver Maple Leaf. If you don't want to buy and store silver, you can also profit from the precious metals markets through silver ETFs. Money Morning Resource Specialist Peter Krauth suggests the Sprott Physical Silver Trust ETV (NYSE Arca: PSLV), which has gained more than 25% so far in 2016.
Experts and investors alike remain bullish on silver well into the second quarter despite short-term pullbacks. The combination of economic indicators and supply/demand factors make the long-term outlook for silver prices favorable. To learn more about investing in precious metals, continue here to our exclusive report.
Follow Money Morning on Facebook and Twitter.