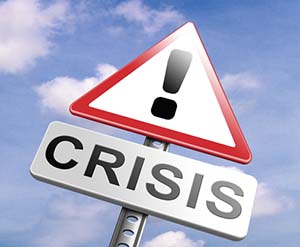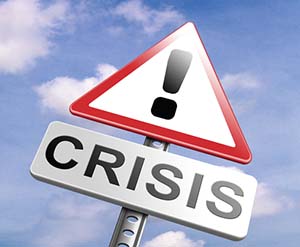 Dow Jones Industrial Average News, 6/13/2016: We have an extremely busy week of economic data.
The U.S. Federal Reserve prepares to meet on Tuesday to discuss monetary policy and the timing of the next rate hike.
Readers – don't miss details on this bonus stock pick… the best "retirement stock" of 2016…
Terrorism was back in focus over the weekend after the deadliest mass shooting in U.S. history hit Orlando, Florida. An armed assailant killed 50 people at a nightclub. President Obama called the attack an act of terror and hate.
A second possible attack was stopped in California after police arrested a suspect carrying weapons.
Here's today's top stock market news, stocks to watch, ways to profit, and economic calendar for June 13, 2016.
What's Moving the Dow Jones Industrial Average Today: Brexit Worries Accelerate
Dow Jones futures projected a 60-point decline at the opening bell. The ongoing worries about a potential departure from the European Union by the United Kingdom has fueled increased concerns about international trade, economic growth, and geopolitics.
Here's a breakdown of why the Dow is pushing lower this morning.
On the deal front, Symantec Corp. (Nasdaq: SYMC) announced plans to purchase Blue Coat Systems Inc. for roughly $4.65 billion. The deal is seen as a boon for the cybersecurity firm, as it will bolster its portfolio. Blue Coat – which is abandoning a planned IPO to accept this deal – will see its current executive Greg Clark assume the helm at Symantec Corp.
The Federal Reserve isn't the only central bank poised to meet to discuss interest rates this week. The Bank of Japan, the Bank of England, and the Swiss National Bank all will hold monetary policy meetings this week. Investors should expect these central banks to hold interest rates where they are ahead of next week's critical "Brexit" vote.
On June 23, voters from the United Kingdom will vote on whether or not they will begin the process of departing the European Union, which is the world's largest economic bloc. With polls indicating that the vote could come down to the wire – and that a rising number of British voters are planning on voting in favor of a departure from the EU – traders are realizing that economic calamity could soon follow. Over the weekend, Prime Minister David Cameron warned that the British economy was facing a "lost decade" should it leave the EU. That said, investors should prime themselves for a rare profit opportunity from this event. Read all about it, right here.
Crude oil prices slipped again this morning as ongoing concerns about the global economy weighed on investor sentiment. WTI prices slipped 1.2%, while Brent crude was off 1.0%.
Now here's your list of top stocks to watch in today's market, plus today's economic calendar:
Companies to Watch in the Stock Market Today
Today's U.S. Economic Calendar (all times EDT)
4-Week Bill Announcement at 11 a.m.
3-Month Bill Auction at 11:30 a.m.
6-Month Bill Auction at 11:30 a.m.
The rise of super PACs and "dark money" organizations is undermining the democratic power of you, the average American voter. Watch the video to learn more about how "dark money" has changed the rules of American politics forever.
Follow Money Morning on Facebook and Twitter.
The 5 Most Important 
2016 IPOs
 to Watch:

 There was a shocking absence of IPO activity in 2015. But we'd like to see these five companies go public in 2016. If they do, they'll be the 
most exciting and promising deals of the year
…