After soaring 86% in less than two weeks, the Nintendo stock price tanked nearly 10% to $32.30 today (Wednesday).
The Nintendo stock price drop shouldn't come as a surprise to Money Morning readers. Last week we advised readers to remain cautious with Nintendo stock in 2016. The Pokemon Go craze had just started, and the Nintendo stock price was skyrocketing.
Trending Now: China just warned of "disaster" if it's challenged in the South China Sea…  
But we warned about Nintendo stock's sustainability. And we're getting our first sign of that today.
Shares of Nintendo Co. Ltd. (OTCMKTS ADR: NTDOY) surged some 55% in the two days after the smartphone app's debut and continued their assent.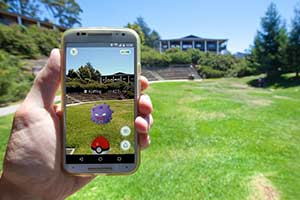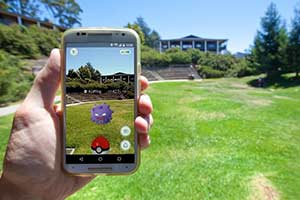 Pokemon Go's unprecedented viral success also sent Nintendo's market cap swelling to $42 billion. That's bigger than the market cap of gaming peers Activision Blizzard Inc. (Nasdaq: ATVI), Electronic Arts Inc. (Nasdaq: EA), and Sony Corp. (NYSE: SNE).
Nintendo stock's 63% gain last week also helped Japanese markets enjoy their best week in eight years. Japan's Nikkei Stock Average added 9.2% over the week for its best weekly advance since early December 2009, when it rose 10.4% in a week.
But investors who bought in at an inflated Nintendo stock price are now looking at major losses. And shares trading on the Tokyo Exchange are getting hit even worse.
Nintendo shares sank 13.9% today to 27,350 yen on the Tokyo Exchange, while the broader Nikkei 225 Index was down a slim 0.7%. Today's Nintendo stock price decline was the biggest for Nintendo in 16 years.
And here's what investors can expect from the Nintendo stock price now…
How to Play the Nintendo Stock Price in 2016
Profit-taking after sharp gains last week is the biggest reason for today's decline.
But Wednesday's sharp drop also suggests that some of the frenzied demand for Nintendo stock has cooled – even as Pokemon Go prepares to launch in its homeland of Japan.
The game's Japanese debut was delayed yesterday due to worries that manic demand would overload server capacity. The game's developers are treading very cautiously in Japan because of the level of expectation and sheer number of players. Still, the game's introduction in the country is expected soon.
Pokemon Go is currently available in over 30 countries. The game has very quickly generated more users than Twitter Inc. (Nasdaq: TWTR), Tinder, and a number of other top apps.
Yet the direct benefit to Nintendo stock is still unclear…
Nintendo maintains only partial ownership of the app via its holdings in The Pokemon Co. and Google spin-off Niantic, which is the developer and the distributor of the game.
Profit Alert: Here's What I Told the World's Smartest Investors Last Week
Analysts from Morgan Stanley MUFG Securities think the Pokemon Go success might not have a direct link to Nintendo's core business. The Pokemon Co. operates separately from Nintendo in the app business. And it already had a number of apps.
The game's revenue comes from in-app purchases that help users develop their Pokemon and beat other players. That revenue will be split among Nintendo, the game developers, Apple Inc. (Nasdaq: AAPL), and Alphabet Inc. (Nasdaq: GOOGL). Apple and Google typically take a 30% cut of in-game spending.
Deutsche Bank said if 5% of players make in-app purchases (the same as Candy Crush) and spend $100 each, every second person on Earth would need to download the app for the Nintendo stock price rally to be justified.
That would be about 3.5 billion Pokemon Go players, which is obviously impractical.
IG market strategist Evan Lucas noted speculation around the app from investors has been "amazing," but said Nintendo the company needs to do much more to justify the Nintendo stock price rally.
We don't know yet if Pokemon Go is a fleeting fad or if it has staying power. One thing we do know is that others will move to cash in on the craze. In fact, they already have.
Lenovo Group is said to be co-developing a Pokemon Go-like game with Chinese game developer iDreamSky for release late this year or sometime next year.
For now, we recommend avoiding Nintendo stock in 2016, especially at these very inflated prices.
Up Next
The price of gold could surge to $5,000 by 2020, according to Money Morning experts.
Think that's insane? Well, we've laid out three points that give a sobering explanation for gold's future climb. And one of them is already happening.
Follow us on Twitter @moneymorning and like us on Facebook.
Related Articles: