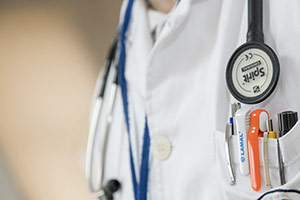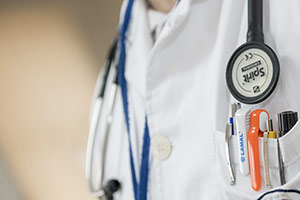 Biotech stocks can be excellent investments, returning gains on cutting-edge therapies and delivery systems. However, investing in biotech stocks comes with increased exposure to market volatility. Shares can fluctuate much more frequently and drastically than the average stock.
Factors causing this volatility include announcements of Food and Drug Administration (FDA) recommendations and cash burn rates for fledgling startups, as much as on sales and earnings. Moreover, many biotech companies with successful drugs become takeover targets by larger pharmaceutical companies.
What should investors consider when choosing biotech stocks to invest in? Three things - which we go over here...
Investing in Biotech Stocks, Tip No. 1: The Overall Industry Picture
Although earnings are important, they are perhaps less important in the biotech sector than in others. Some biotechs whose therapies are in early-stage development will not register positive earnings in a quarter. Others may be very volatile.
Your Latest Best Bets for Profits: Ahead of Facebook Stock Split, This Is How You Play FB
The key is to look at the research and development irrespective of market swings. Money Morning Biotech Investing Specialist Ernie Tremblay says that "compelling new research, pioneering new therapies, and game-changing new drugs in development will drive the industry over the next decade and beyond."
Investors should look at the even larger picture as well. Biotech stocks can be the beneficiaries of two of what Money Morning Chief Investment Strategist Keith Fitz-Gerald calls the "unstoppable trends" of the future.
The first of these trends is toward more spending on medicine, not only in the United States, but globally. Additional spending on medicine is good news for biotechs. The second is demographics - again, worldwide, not only in the United States. In 2020, children younger than five will be outnumbered by the numbers of people who are 65 and older, a historical first. Older people have more medical conditions. Consequently, they need more drug therapies and innovative delivery systems - the very things biotech companies provide.
Investing in Biotech Stocks, Tip No. 2: Look for Diverse Products
Biotech stocks with diverse products avoid the all-eggs-in-one-basket syndrome that can plague a startup. In addition, a diverse set of products will mean that a company is not subject to slowing sales for one drug.
An example is Celgene. Celgene Corp. (NYSE: CELG). Money Morning Director of Technology and Venture Capital Research Michael A. Robinson made CELG a pick based largely on its diversified pipeline. The company's blood cancer drug Revlimid shows 15% year over year earnings, plenty strong for robust share price moves even though it is slowing.
CELG also has a treatment for pancreatic, breast, and lung cancers, Abraxane. Its sales rose a strong 14% in the fourth quarter of last year. Earlier this year, Motley Fool estimated that Abraxane and Pomalyst/Imnovid would reach sales of $1 billion annually and that Otezla, which launched in late 2014, would reach yearly sales of $2 billion.
The pipeline is driving earnings. Barron's noted earlier this year that RBC is optimistic about Q1 earnings for several large-cap biotech stocks, among them Celgene.
Investing in Biotech Stocks, Tip No. 3: Assess Your Risk Tolerance
As Money Morning's Tremblay points out, while investing in biotech stocks with great pipelines can offer significant upside potential, they can also be very volatile. Mid-cap biotech stocks, especially, can be subject to large swings up and down. Make sure you are comfortable owning stocks whose moves may be volatile.
In addition, Tremblay recommends having no more than 1% to 2% in any single biotech stock and in spreading risk over a variety of stocks.
Up Next: Why This 387% Gainer Is Set to Go Even Higher
Follow Money Morning on Facebook and Twitter.