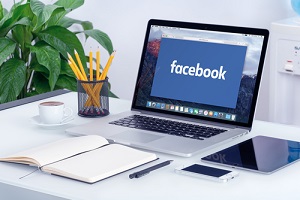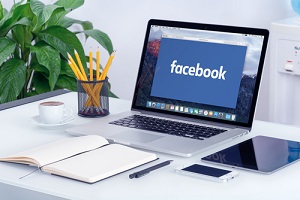 On June 20, Facebook Inc. (Nasdaq: FB) shareholders voted in favor of a Facebook stock split. That comes as no surprise, as CEO Mark Zuckerberg proposed the FB stock split and owns 60% of the voting power.
Trending Right Now: I Can't Believe What Investors Just Did
But because the split is now a certainty, investors have been asking us the best way to play FB stock before the split. Today, Money Morning will share if Facebook stock is worth adding to your portfolio.
Before we get to that, we want to make sure our readers know the most important details about the Facebook stock split.
There is still no official Facebook stock split date, but we do know this will be a 3-for-1 split. For every share of Facebook stock you own, you will receive three new Class C shares. Your old shares have voting power, but these new Class C shares will not.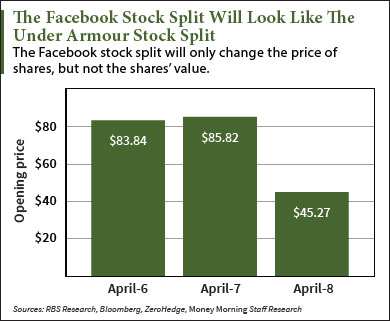 On the Facebook stock split date, you will see the Facebook stock price change. However, the actual value of FB stock will remain the same.
If Facebook trades for $120 per share before the day of the split, your Facebook shares would be worth $40 per share after. Facebook shareholders would own a total of three shares, so their investment would still be worth $120.
Let's look at another recent stock split for comparison. On April 8, Under Armour (NYSE: UA) offered a 2-for-1 stock split. This will be just like the Facebook stock split, except shareholders received two shares of UA instead of three.
So on the day of the split, remember that there is no reason to freak out when it looks like Facebook stock lost 67% of its value. The value is still the same, and the only thing that has changed is the price.
Now that you know how the stock split will affect your FB shares, here's how to invest before the official Facebook stock split date…
How to Invest in FB Before the Facebook Stock Split Date
In the last 12 months, the Facebook stock price has skyrocketed 30.74%. But Money Morning believes that there are even larger profits ahead.
That's because Facebook has billion-dollar revenue sources through:
Oculus Rift
Messenger/WhatsApp
Instagram
When Zuckerberg paid $2 billion for Oculus VR in 2014, Wall Street couldn't understand how virtual reality (VR) would help a social media company. After all, VR is mostly associated with gaming right now.
But it's the future applications of VR technology and profitability of VR software that Zuckerberg had his eyes on…
Eventually, the 32-year-old CEO believes VR technology will allow headset users to have front-row seats to sporting events, create face-to-face interactions between patients and doctors, and allow students to connect with teachers across the globe.
Tractice, a market intelligence research firm, believes sales from VR head-mounted displays, accessories, and content will reach $21.8 billion by 2020.
And while he's conquering the VR world, Zuckerberg is making sure we all use a Facebook platform in our daily communications…
His communication platforms Messenger and WhatsApp aren't generating revenue yet. But Zuckerberg is steadily readying Messenger and WhatsApp for monetization. Messenger and WhatsApp are each closing in on a billion users, which gives Facebook two massive platforms to sell ad space.
Messenger allows users to book hotels, order food, and even send money to their friends directly through the app.
Analysts at Deutsche Bank AG (NYSE: DB) project Messenger and WhatsApp will generate $10 billion in combined annual revenue by 2020.
Oculus VR, Messenger, and WhatsApp are still in the early stages of monetization. But picture app Instagram is already contributing hundreds of millions of dollars to Facebook's revenue totals.
When Facebook purchased Instagram in 2012, it didn't make money and only had 30 million total users. Now, Instagram has over 500 monthly active users (MAUs), and analysts believe the picture app brought in as much as $750 million in revenue in 2015.
By 2017, research provider eMarketer believes Instagram could account for as much as 10% of Facebook's total global revenue.
From today's opening price of $118.39, Money Morning Director of Tech & Venture Capital Michael A. Robinson believes Facebook shares will trade for $250 by 2020.
That's a potential profit of 111% in just four years.
The Bottom Line: There is no set date for the Facebook stock split, but we recommend adding Facebook stock to your portfolio before the stock split date. Oculus VR, Messenger, WhatsApp, and Instagram will add billions of revenue for Facebook over the next few years. From Michael A. Robinson's $250 price target, investors could profit as much as 111%.
Jack Delaney is an associate editor for Money Morning. You can follow him on Twitter and follow Money Morning on Facebook. 
Up Next: Here's How Much Cash You Should Hold Right Now