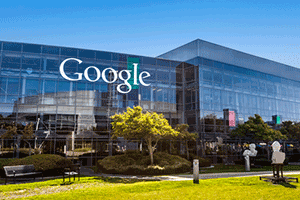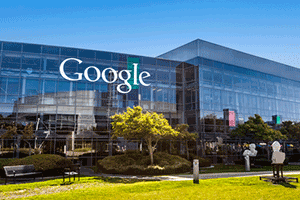 The Alphabet Inc. (Nasdaq: GOOGL) stock price is soaring today (Friday) after the company posted a 24% increase in quarterly profit.
In morning trading, the GOOGL stock price was up more than 4.3% and trading just under $800 per share. That's quickly approaching GOOGL's all-time high of $810.35.
And we believe today's gains are just the start for the GOOGL stock price.
Before we get to our Google stock price outlook, here are the most important figures from yesterday's earnings report…
GOOGL posted earnings per share of $8.42. That beat estimates of $8.03.
Revenue rose 21% year over year (YOY) to $17.5 billion. That was comfortably better than the $16.9 billion expected.
Don't Miss: The Internet of Things revolution will create a $6 trillion market – and these five stocks are the best way to grab a piece of those gains for yourself.
"Other revenues," which includes GOOGL's cloud business, Play store revenue, and hardware sales, rose 33% YOY to $2.17 billion. That was also better than the 24% growth reported in Q1 2016.
Cost per clicks, how much Google charges for its ads, were down 7% versus the 6% estimated. However, paid clicks – how many times people click on those ads – rose 29% YOY. That was better than the 27% expected.
Websites revenue, which includes YouTube, rose 24% YOY to $15.4 billion. Networks revenue rose 3% YOY to $3.7 billion.
Moonshot bets, which includes things like Nest, Google Fiber, and autonomous vehicles, posted a loss of $859 million on revenue of $185 million. In the year-ago quarter those figures were $660 million and $74 million, respectively. This is only the third quarter that Alphabet has reported under its new operating structure, which separates moonshot wagers from GOOGL's core business.
Traffic acquisition costs (TAC), fees paid to partner websites that run Google ads or services, came in at $3.9 billion. That means TAC held steady YOY at 21% of total ad revenue.
Operating expenses were $7.4 billion, or 34% of its revenue.
The company's capital expenditures were $2.12 billion, driven by production equipment and data center construction.
Alphabet CEO Sundar Pichai said the strength of the quarter was driven by Google's mobile business. He added mobile will continue to drive GOOGL going forward.
Editor's Note: The biggest problem with Congress is not what you think it is. Here's the appalling truth about what federal lawmakers really do all day…
GOOGL is also betting the cloud will become a chief revenue driver over the next several years. The company is investing heavily in building a new data center.
Mobile, cloud, and moonshot potentials are what will keep GOOGL growing and investors reaping steady and lucrative rewards.
And Money Morning Technical Trading Specialist D.R. Barton has even called GOOGL a "legacy stock."
Here's what to expect from the GOOGL stock price moving forward…
Why Today's GOOGL Stock Price Rally Is Just the Start
Since its 2004 IPO, GOOGL has been a stellar performer in the long and short term. GOOGL's one-, three-, and five-year returns are 20.51%, 75.66%, and 163.77%, respectively.
Barton says investors can't overlook the significance of Google's latest achievements.
"You have to give them props for being forward-looking, for doing innovative things, and for killing on their core business – doing it so well they can do all these other fun, amazing things," Barton said in early 2016.
Analysts also remain upbeat on the GOOGL stock price looking forward.
Stifel reiterated its "Buy" rating and hiked its GOOGL price target to $925 from $888 following earnings. The firm said GOOGL continues to successfully navigate its transition to mobile, programmatic, and video advertising. The company is also ramping up its investments in core Google and "Other Bets."
Axiom Capital, which has a "Buy" on GOOGL, raised it GOOGL stock price target to $990 from $970 following Q2 results. While shares may look expensive, the firm said shares are cheap relative to growth and GOOGL's peers.
Needham maintains its "Buy" rating and boosted its GOOGL stock price target to $900 from $823. The future of GOOGL is mobile and video, and the firm believes GOOGL is well positioned to deliver strong results from these focus areas.
Continue following Money Morning for frequent updates on the GOOGL stock price in 2016…
Don't Miss: Voters unhappy with both Donald Trump and Hillary Clinton are clamoring for a third option. They may not know it, but they already have one…
Follow us on Twitter @moneymorning and like us on Facebook.
Related Articles: