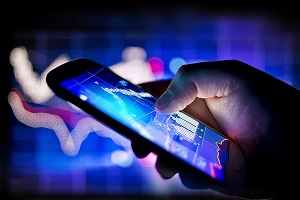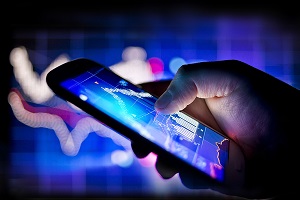 Level 3 Communications stock (NYSE: LVLT) dropped nearly 7% in late July when it reported lower revenue than expected in its Q2 earnings report. The company reported revenue of $2.06 billion versus analyst expectations of $2.08 billion.
In mid-July, LVLT's share price surged on rumors that the company was exploring methods to increase shareholder value, including a sale or share buyback. The stock price move on earnings thus came as a drop from LVLT's highest share price year to date. From mid-July highs in the $57 range, the shares have fallen a total of 14% to stand at $49.25.
Despite the revenue miss, the Colorado-based telecommunications and Internet company reported a number of positives in the second quarter…
What Was Good in Q2 for Level 3 Communications (LVLT)
Level 3 Communications posted adjusted earnings of $0.53 per share versus estimates of $0.44 per share. The quarter showed strength in cash flow and return on equity, and profit margins improved.
Trending: The Three Best Stocks to Buy in August
In addition, Level 3 Communications' forecast for the full year was free cash flow of $1 billion to $1.1 billion and a climb of 10% to 12% in adjusted EBITDA.
Chief Executive Officer Jeff Storey noted, "With our focus on profitable growth combined with the strong operating leverage in the business, we continued to deliver expanded margins and improved profitability."
Level 3 is the biggest business-to-business fiber optic network owner in the United States and has substantial international operations.
Despite the shortfall in quarterly revenue, analysts continue to like the stock. Cowen, for example, repeated its "Outperform" rating after the earnings report with a price target of $60. From current levels, that's a rise of more than 22%.
Cowan anticipates that investors will see a return of capital next year from Level 3. Analysts there also suggested M&A activity if a stock buyback does not materialize.
The Street also rates LVLT a "Buy" on its expected returns over a 12-month period.
LVLT: A Strong Candidate for Search Investing

The combination of good fundamentals and a dropping stock price indicates that LVLT is currently a robust candidate for investors using Search Investing.
Breaking: Is Trump Dropping Out of the Election?
Search Investing is a method of looking for indications that retail investors are actively searching for news on a specific stock. Retail investor searches are tracked and assessed using technological tools such as Google Trends. Often heavy retail investor searches are paired with a quick and steep sell-off in a stock, because the investors are responding to emotions based on the falling share price rather than a rational assessment of the long-term fundamentals.
Candidates for Search Investing are found by looking for a falling share price accompanied by increasing search volume. The combination indicates undervalued shares. If search volumes increase rapidly, it generally means individual investors are heavily engaged in looking for the current stock price. These are not institutional investors, whose stock assessment tools are generally more sophisticated.
On average, shares that have been beaten up by the moves of individual investors rebound within 20 days, according to Individual Investor Trading and Stock Returns (2008).
So right now, LVLT is on sale, making it a strong buy opportunity.
Don't forget to subscribe to Money Morning to follow this stock and its value to investors.
Up Next: This Hot Tech Stock Just Booked a Killer Quarter
Follow  Money Morning on Facebook and Twitter.