The WMT stock price jumped 0.7% to $73.45 around 10:15 a.m. today (Thursday, Aug. 4). The gain came after reports that Wal-Mart Stores Inc. (NYSE: WMT) is looking to buy online retailer Jet.com.
Despite the company's attempts to broaden its customer base, there's one major reason we're still staying away from WMT stock in 2016.
First, here's what we know about the potential Jet.com acquisition…
Why WMT Stock Is Up on the Jet.com Acquisition News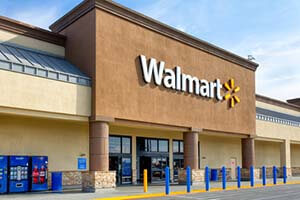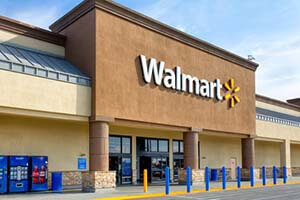 Late yesterday, DowJones.com broke the story that Wal-Mart is looking to purchase Jet.com. It's unclear how much Wal-Mart would pay for the website, but it's said to be worth some $3 billion.
Jet.com is an online discount retailer that aims to underprice Amazon.com Inc. (Nasdaq: AMZN) with a marketplace reliant on suppliers instead of warehouse inventory. Although it's not even a year old, Jet is a big rival to Walmart and Amazon. That's because it offers lower prices based on a formula that accounts for basket size and the proximity of the merchandise to buyers.
Editor's Note: Many retailers are about to go bankrupt. And we just found six that are toast. Get out of these stocks while you still can…
The company has raised more than $500 million in capital from many venture capital firms. It's also received funding from Fidelity Investments and Goldman Sachs Group Inc. (NYSE: GS). In November, Jet was valued at $1.35 billion, becoming one of the fastest-growing startups to cross the $1 billion mark.
The deal would let Wal-Mart gain Jet's sophisticated pricing software, warehouses, and customer data. Wal-Mart would also benefit from Jet's appeal to high-income shoppers, which Wal-Mart hasn't been able to do. Kantar Retailing reported Wal-Mart shoppers' mean annual household income was $58,000 last year. Meanwhile, Amazon shoppers made $68,000.
Wal-Mart aims to spend $1 billion this year on improving its e-commerce sector. In May, the company admitted its e-commerce growth is "too slow." It said it needed to expand the number of products sold on its site and give third parties more access to its website.
But it primarily struggles to keep up with Amazon…
Earlier this summer, Wal-Mart launched "ShippingPass" to challenge Amazon Prime. The subscription service costs $49 a year, but offers far fewer perks than Amazon Prime's $99 a year service.
In June 2015, Amazon surpassed Walmart as the world's biggest retailer by market value. That gap has only continued to widen.
But there's one broader reason why we're avoiding WMT stock this year. It's a trend that indicates bad times ahead for the once-dominant retailer…
One Reason Why You Shouldn't Buy WMT Stock in 2016
The biggest reason why WMT stock is a bad investment is the company's lagging online growth.
Although it's the second-largest U.S. retailer in terms of online sales, growth has been decelerating for more than a year. Its e-commerce initiatives are considered a failure for a retailer with such a big brand and reach.
In Q1 2016, Wal-Mart's digital revenue rose just 7%. That's down from 17% growth in the year-ago quarter. It also pales in comparison to Amazon's first-quarter sales growth of 32%.
According to eMarketer, Wal-Mart's digital sales come out to $13.6 billion. That's only 3% of the company's overall revenue. Annual revenue for the division is $14 billion, while Amazon boasts a whopping $99 billion (excluding Amazon's AWS cloud-computing unit).
Wal-Mart's potential Jet acquisition speaks more about Jet's prospects than Wal-Mart's. For Jet, its acquisition suggests it can't make it on its own in the competitive e-commerce space. As for Walmart, the deal represents a baby step toward catching up to Amazon.
As of today, the WMT stock price trades at $73.45. We see shares heading lower as the company's e-commerce growth keeps declining – with or without Jet.com.
Next Up: The Best Way to Get Rich Today Is to Invest in This Top Tech Trend
Like Money Morning on Facebook.
Related Articles: