The annual U.S. Federal Reserve meeting in Jackson Hole, Wyo., kicks off today (Thursday) and runs through Saturday. The Federal Reserve Bank of Kansas City has sponsored this event every year since 1978.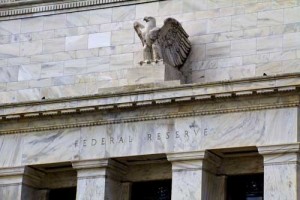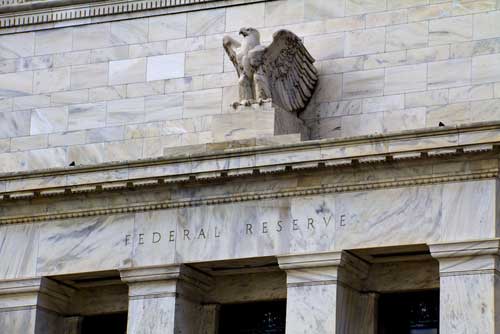 All eyes this year - just like last, actually - are on Janet Yellen, in hopes the U.S. Fed Chair will shed some light on when we can expect the next interest rate hike.
The Fed last raised rates in December 2015. At the time, policymakers planned for four hikes in 2016. But with the U.S. market falling more than 10% in the first six weeks of the year, and continued volatility since, the Fed seems to have changed its mind.
Now it looks more like we won't see any interest rate hikes until 2017.
Heading into this year's Federal Reserve meeting in Jackson Hole, traders are placing a slim 24% chance of a rate increase in September. Odds of a move in November stand at 28%. For December, they're 43%, according to CME Group's FedWatch tool.
That brings us to what is likely to come from Yellen after the Jackson Hole Fed meeting - and what it means for your money...
What We'll See from the Federal Reserve Meeting in Jackson Hole
Yellen isn't expected to rattle markets by indicating that an interest rate hike is close. Yet she will likely indicate that markets and investors should get ready for an eventual hike in borrowing costs. But don't expect some big revelation.
Yellen's biggest goal is avoiding turbulent markets after the Federal Reserve meeting. That's why a surprise shift to a sooner-rather-than-later interest rate stance isn't likely. Still, Yellen wants to make sure that markets and investors are prepared for a rate increase.
But the biggest thing investors should watch for is any indication on how the Fed would handle any potential economic crisis.
The Fed's easy money measures, like quantitative easing and a decade of near-zero interest rates, have artificially inflated stock prices. Yet they have done little to boost economic growth.
They have also seriously pressured savers and retirees who rely on income from savings and bonds. That has forced them to pile into riskier assets in a hunt for yield.
Must Read: Buy This Biotech Stock Before It Skyrockets 115%
Money Morning Capital Wave Strategist Shah Gilani calls this the Fed's "wealth effect" plan. And he says it is extremely dangerous for retail investors like us.
But it doesn't have to be...
3 Ways to Survive the Fed's Disastrous Policies
The Fed is keeping interest rates extremely low, which removes any reason to save money. But investors want yield, they want a return on investment, so they have found riskier assets to buy. That means investors who typically would not buy stocks have been pouring money into the markets.
Gilani said this gives the "wealth effect" that makes it look like everyone is making money, when really the stock market is "pumped up by aggressive speculators feeding off the Fed." So the new highs the market is reaching aren't necessarily tied to financial health, but instead to the search for yield.
And when the market rose, so did the balance in retirement accounts, making them look more stable than they really are.
The Fed's monetary policy isn't just bad for most Americans. It's also bad for big money investors. And the consequences will be severe...
"If the inflated stock market backtracks any time, which a lot of billionaire hedge fund geniuses and institutional investors and yours truly think it will, that so-called 'wealth effect' will evaporate like a drop of water in the Sahara," Gilani continued.
Gilani shares three ways to make sure investors' nest eggs continue to grow even under the Fed's monetary posture:
Save: Rein in spending and save as much and as often as you can. "Maybe make coffee at home for about five cents a cup as opposed to a $3.75 latte," Gilani said. "I shake the milk carton before pouring it in my coffee, that's my latte."
Flee Low-Yielding Fixed-Income and Play Stocks: "With interest rates so low and no income to be had on bonds, hold on to investments that yield at least 3.5% to 4% and shed the others," Gilani explains. He also said to look for companies whose share price has been going up. That upward momentum with a good stock will keep the share price rising.
Be Ready for Opportunities: Since the Fed will keep rates at rock-bottom levels for years, aging investors who should be moving into bonds won't be able to because of their meager yields. "You've got to be in the stock market," Gilani said. "It's the only place where you can make enough money to retire on." But markets rise and fall. So be ready to buy the dips. "Falling markets, when you're on the sidelines watching, are a thing of beauty," Gilani adds. "The more they fall, the cheaper the shares will become that you'll buy when you get back in."
Up Next: You can bank profits on gold prices no matter where they move. All you need to do is check out our new guide on gold investing...
Follow us on Twitter @moneymorning and like us on Facebook.
Related Articles: