The WTI crude oil price jumped 1.51% in early trading today (Monday) after Venezuelan officials said a deal to address the global oil supply glut is imminent.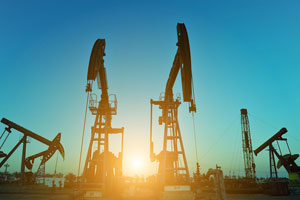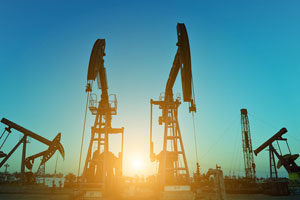 Also lifting the WTI crude oil price today was news that a military conflict in Libya affected the country's oil exports over the weekend.
Brent crude oil, the global benchmark, rose 1.14% to $46.28 a barrel in early trading. The WTI crude oil price is higher by 1.51% at $43.67 a barrel.
Here's a closer look at what's moving crude oil prices today…
WTI Crude Oil Price Soars Today
The oil supply/demand issue continues to be the biggest factor for oil prices. And now, oil traders have intensified their focus on the situation in Libya.
Mohamed Oun, Libya's OPEC representative, said Saturday that the country is planning to boost its daily output from the current 300,000 barrels to 1 million barrels by year's end.
Libya is aiming to return output to levels last seen in 2011, when Moammar Gadhafi was ousted. Libya was exporting 1.6 million barrels a day at the time.
Get Our Best Wealth-Building Ideas: Money Morning's top 5 investment reports to grow your money like never before are right here – and they're absolutely free. Read more…
Oun continues to say that Libya will oppose any deal from OPEC that will cut production. He said Libya would not consider freezing production until output reached its quota of 1.6 million barrels a day.
While this would normally be a very bearish sign for the WTI crude oil price, Libya's ambitious production goal came into question yesterday.
Internal fighting between pro-government forces and a Libya militia that has taken control of oil ports resumed on Sunday. That resulted in a delayed a shipment that was to be the first from the Ras Lanuf port since 2014.
Another catalyst for oil prices today was Venezuelan President Nicolas Maduro's comment that OPEC and non-cartel members are closing in on a production deal.
"We had a long bilateral meeting with [Iranian President Hassan] Rouhani," Maduro said. "We're close to a deal between OPEC producer countries and non-OPEC."
Venezuela is highly dependent on oil revenue. The steep oil price plunge of more than 70% from June 2014 highs has been disastrous for the country's economy. The Venezuelan government has been actively pushing for an agreement to curb global supply.
Still, the odds of a production cut following the OPEC meeting are low…
OPEC Chief Mohammed Barkindo said late Saturday that no oil production decision will be made next week. He noted the assembly is an informal gathering and not a "decision-making meeting." Still, Barkindo added that if members do reach a consensus, they will call an energy meeting to make a decision on production.
OPEC members want to push oil prices up to $55 or $60 a barrel from current levels. The 12-country member group hopes an agreement in Algeria between the cartel and big producers like Russia will help it reach that goal.
Up Next: Turbocharge your investing returns with our top 5 money-making investment reports. Get them now – they're absolutely free. Click here…
Oil prices are expected to remain volatile though the end of September. This week's U.S. Federal Reserve FOMC meeting could also have a major impact on the WTI crude oil price.
Despite the volatility, Money Morning Global Energy Strategist Dr. Kent Moors says crude oil prices will actually climb from here. Here's how high he expects the WTI crude oil price to climb in 2016 and 2017…
Where the WTI Crude Oil Price Heads from Here