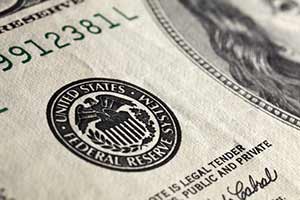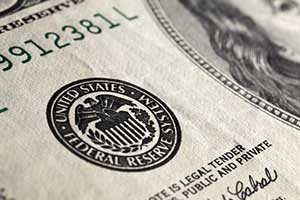 Think a Fed rate hike will affect your mortgage rate? Not so fast.
A Federal Reserve rate hike likely won't impact mortgage rates directly, according to the author of the Wall Street Examiner, Lee Adler.
Adler has over 44 years of experience in the financial industry and previously worked as a commercial real estate appraiser for 15 years.
While he says a Fed rate hike will not have the impact on mortgage rates that many believe, he says there is a separate indicator that will dramatically impact your mortgage rate. And it could impact the entire housing market.
We'll talk about this indicator in just a moment. But before we do, let's look more closely at why a Fed rate hike won't directly affect your mortgage rate.
Why an Interest Rate Hike Won't Affect Your Mortgage Rate
Mortgage rates now move independently of the federal funds rate, Adler said. As a quick reminder for readers, the federal funds rate is the short-term interest rate at which banks borrow from each other. So whenever the financial media refers to a Fed "rate hike," they're talking about the fed funds rate.
In the past, the fed funds rate used to have a significant effect on mortgage rates. But after years of quantitative easing, banks have been flushed with tons of cash. So banks simply don't need to borrow as much from each other.
"Banks are now sitting on $3.5 trillion of excess reserves," Adler said. "The fed funds market is a shadow of what it once was."
Don't Miss: Get the Best Investing Research Today to Grow Your Money
Because of this massive cash pile, banks will continue to lend at low rates independently of the fed funds rate.
However, there is one separate indicator that has a huge impact on mortgage rates. If this indicator rises significantly, it could cause your mortgage rate to skyrocket... and even lead to the next housing market crash.
A Fed Rate Hike Won't Affect Your Mortgage Rate, but This Indicator Will