Last week, markets barely moved. The Dow Jones Industrial Average added seven points, or 0.04%, while the S&P 500 jumped eight points, or 0.38%. The Nasdaq Composite Index gained 0.83% to close at 5,257.40 on the back of big gains at Netflix.
Markets appear to be in a holding pattern until Nov. 8. Having survived all three presidential food fights, they are now pricing in a Clinton victory, a possible slim Democratic majority in the Senate, and a slimmer Republican majority in the House. The real question is how much Mrs. Clinton, if she does indeed prevail, will be plagued even before she enters the Oval Office by investigations of her emails, the Clinton Foundation, her conduct as secretary of state, and her repeated lies to investigators and the American people.
In other words, the odds of her entering office with any kind of mandate are somewhere between slim and none - which means we can look forward to, at best, four more years of gridlock.
Regardless of how hard the Republicans come at her, she will face significant resistance in Congress to her plans to raise taxes, increase entitlement spending, and move the country further to the left. The most likely scenario is further gridlock as the country moves closer to another recession and perhaps a financial crisis.
But I do see one tiny reason for market optimism...
Simpson-Bowles Is a Small Beacon in a Very Dark Outlook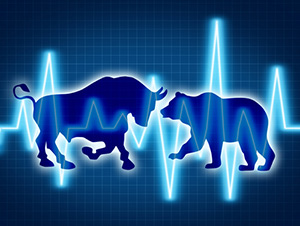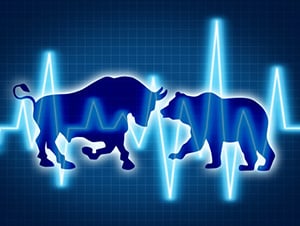 One potential reason for optimism is that Mrs. Clinton is on record as supporting the Simpson-Bowles Commission's proposals to attack the federal deficit. We are here assuming she was telling the truth and wasn't merely pandering to win votes when she made that statement (a large assumption since many oxen will be gored by the Simpson-Bowles plan). Barack Obama's failure to support this plan, which he called for, was one of many signal failures of a presidency that has left America and the world in far more fragile shape than when he entered office. If Mrs. Clinton was serious about her support for Simpson-Bowles and can summon bipartisan support for it, we may see better days ahead.
Get Our Best Wealth-Building Ideas: Money Morning's top 5 investment reports to grow your money like never before are right here - and they're absolutely free. Read more...
But that ray of light is very small.
While the country barreled closer to the election last week, markets listened to more idiocy from Janet Yellen and her band of intellectual and moral dwarfs at the Federal Reserve. The latest gem from the Fed chair was some meaningless mumbo-jumbo about running a "high-pressure economy," which in Fed-speak means an economy in which inflation runs above the Fed's 2% target in order to stimulate economic growth. Not only does this ignore the fact that real-world inflation (not the phony inflation calculated by the government and apparently swallowed whole by economists) is raging, but also the overwhelming evidence that the Fed's approach of stimulating growth by keeping interest rates low doesn't work.
Join the conversation. Click here to jump to comments…
About the Author
Prominent money manager. Has built  top-ranked credit and hedge funds, managed billions for institutional and high-net-worth clients. 29-year career.