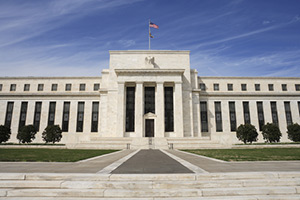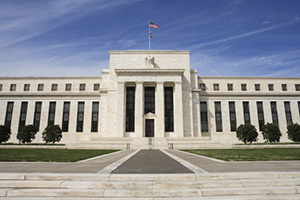 The November FOMC Meeting kicks off tomorrow (Tuesday) and concludes Wednesday with a statement at 2:00 p.m.
The chances of a Fed interest rate hike this week remain slim. According to CME Group's FedWatch Tool, market odds of a Fed rate hike this week sit at just 6.2%.
The likelihood of a November interest rate increase has been slim for months. Even as economic data and monthly jobs reports showed an improving U.S. economy, a November rate hike appeared unlikely.
The key reason is the U.S. presidential election…
The most contentious election in memory enters its final stretch this week. The widespread thinking is that the Fed doesn't want to do anything to rattle already shaky markets.
The fiery race between Hillary Clinton and Donald Trump has provided some market-moving swings over the last several months.
Editor's Note: We just found a major new profit opportunity, but there are only a few days left to get all the details…
Following news on Friday that the FBI is looking into new evidence in its investigation of Clinton's email server, the Dow immediately dropped 75 points and fell as much as 125 points before rebounding. The CBOE Volatility Index (VIX), the market's fear gauge, hit its highest mark in two weeks.
While the election continues to get the headlines, the spotlight midweek will be on the Federal Reserve meeting.
And although nearly everyone agrees the U.S. central bank won't raise rates this week, the Fed should provide plenty of hints about the December FOMC meeting…
The Fed's Language Is Key to November FOMC Meeting
 Fed Chair Janet Yellen's tone is expected to prepare investors for an interest rate lift in December.
That means the markets could be volatile this week even if the Fed stands pat on rates. The Fed's language and sentiment have become major market-moving events.
Odds of a Fed rate hike at the Fed's Dec. 13-14 meeting are currently at 70%.
The Fed last raised rates from near zero in December 2015. It was the first interest rate increase in nearly a decade. The Dow and S&P 500 fell 8% and 7%, respectively, the next month.
Without question, the November FOMC meeting is about what the Fed says.
Market attention later this week will quickly turn from the Fed back to the Nov. 8 election. But after the initial shock of whoever wins the White House, investor focus and worry will again swiftly shift back to the Fed.
Here's how to protect yourself from the Fed and the market volatility that follows the Fed's actions…
Follow us on Twitter @moneymorning and like us on Facebook.
Related Articles: