Trump's win of the presidency is now official.
I've been joking that he's already ordered another "Trump Tower" sign, this one to be installed on the White House. And then... he'll have it painted gold.
All joking aside and, love him or hate him, I think the Donald is going to end up being very good for gold prices in 2017.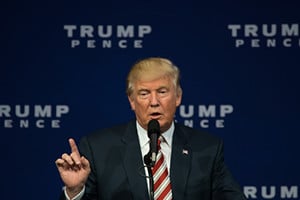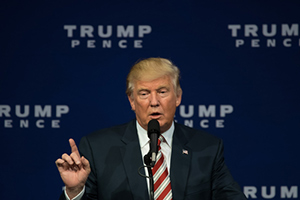 As news emerged that Trump's lead was likely to stick, gold prices exploded higher to the tune of about $60 in a matter of hours. But by late afternoon the following day, nearly all of those gains had evaporated.
For gold stocks, the story was similar. But my view is this is just a temporary reprieve, one that's an opportunity to buy gold at a temporary discount.
Trump's policies are going to be great for gold for a number of reasons. In fact, we already have some proof of this in the immediate aftermath, given how certain sectors are reacting.
Let's look at what you might expect from gold prices in 2017 with Trump as the new president, and why gold is almost certain to be considerably higher a year from now.
What Trump's Plans Mean for Gold in 2017
One of the most often repeated promises Trump made during his campaign was that he'd massively boost infrastructure spending.
Don't Miss: Get the Best Investing Research Today to Grow Your Money
In his first address as president-elect, Trump said, "We are going to fix our inner cities and rebuild our highways, bridges, tunnels, airports, schools, hospitals. We're going to rebuild our infrastructure, which will become, by the way, second to none. And we will put millions of our people to work as we rebuild it."
He's indicated he would spend more than $500 billion on infrastructure and provide up to $137 billion in tax credits for private companies that spend on such projects.
By some estimates, that could create a boost in GDP and help create as many as 200,000 jobs in the initial years.
But infrastructure spending will lead to bigger deficits, meaning still more borrowing by the federal government, adding to its already massive $20 trillion debt load.
All that additional money printing and spending is likely to lead directly to higher inflation. And the price of gold should thrive under those conditions...
Our Newest Prediction for Gold Prices in 2017
Join the conversation. Click here to jump to comments…
About the Author
Peter Krauth is the Resource Specialist for Money Map Press and has contributed some of the most popular and highly regarded investing articles on Money Morning. Peter is headquartered in resource-rich Canada, but he travels around the world to dig up the very best profit opportunity, whether it's in gold, silver, oil, coal, or even potash.