With the presidential election nearing, gold prices today continue to climb. Gold is up another 0.1% today, after gaining 4% over the last three weeks. It has now retaken the $1,300 level with ease.
If you just look at what's been happening to gold in the past week as we quickly approach next Tuesday's vote, you'll understand how gold has become the big winner.
Hillary Clinton was the clear leader until the FBI said it would reopen its investigation of her emails. Since then, the gap with Trump has closed dramatically, with only a few points difference. That uncertainty is a boon to gold prices.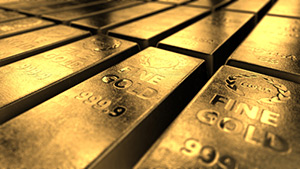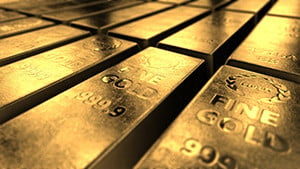 HSBC thinks a Clinton victory will send gold prices to $1,400 by year's end. They say a Trump victory would send the price of gold to $1,500.
Then there's the Fed. On Wednesday, we had the Fed "news," announcing that the FOMC had decided not to raise rates at that meeting. Although that was a surprise to no one.
Gold prices had already begun rising last Friday, in anticipation of both this week's Fed decision and the fast-approaching presidential election.
Don't Miss: Get the Best Investing Research Today to Grow Your Money
And in the last couple of days, its volatility ramped up as stocks have been tanking.
Yet by most accounts, it's looking like the correction in gold and gold stocks may well be over.  Here's why…
How Gold Prices Today Are Trending
Last Friday, gold opened on the weak side at $1,266 but rose throughout the day to close at $1,275.
On Monday, gold opened a little softer at $1,272 and only saw anything significant in the late afternoon when it reached $1,278 by 4:00 p.m. It gave back $1 to close at $1,277.
Tuesday as the FOMC meeting began, gold perked up. By the open, it had reached $1,286 and eventually closed slightly higher at $1,288.
Wednesday saw the hold on a rate hike confirmed by the FOMC. Gold had risen from $1,296 at the open to $1,305 by the 2:00 p.m. announcement. From there it sold off to close back at $1,297.
But Thursday was volatile again for gold prices. That's when news hit that the UK High Court decided Britain couldn't exit the EU without a ratifying vote from parliament. Although unlikely, it raised the possibility that Brexit may not happen. That caused the pound to soar and gold prices to tank as the uncertainty surrounding Brexit had potentially diminished.
Yet even this drop was short lived. Gold had climbed to $1,305 in the very early morning hours, but had sold off to $1,286 just before the 8 a.m. open. That's when it reversed and began a relentless day-long climb, taking it back up to $1,302 by the close of trading.
Here's how the DXY acted over the past trading week.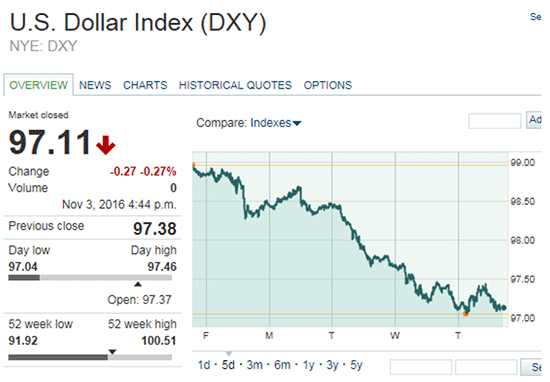 The whole time it's been struggling in anticipation of the non-rate-hike. The U.S. Dollar Index (DXY) started out last Friday just under 99, and by Thursday morning had touched a low of 97.04.
This past week may well have marked a major bottom for both gold and gold stocks. Here's why the gains in gold prices today are just the start…
Where Gold Prices Are Headed from Here
Join the conversation. Click here to jump to comments…
About the Author
Peter Krauth is the Resource Specialist for Money Map Press and has contributed some of the most popular and highly regarded investing articles on Money Morning. Peter is headquartered in resource-rich Canada, but he travels around the world to dig up the very best profit opportunity, whether it's in gold, silver, oil, coal, or even potash.