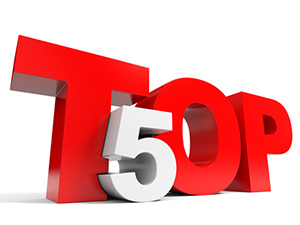 When looking for the best stocks to buy now, I turned to Money Morning Director of Tech & Venture Capital Research Michael A. Robinson, who's an expert at identifying the best stocks to own for long-term growth.
Over the last year, Robinson's five picks have returned impressive results.
Stock No. 5 has climbed 26% in the last 12 months.
Stock No. 4 has climbed 24% in the last 12 months.
Stock No. 3 has climbed 71% in the last 12 months.
Stock No. 2 has climbed 110% in the last 12 months.
Stock No. 1 has climbed 122% in the last 12 months.
But if you missed out on these gains, don't worry. Robinson believes the stock prices for these five companies will continue to climb in 2017 and beyond.
In fact, he has a very bold price target that's near the triple digits for the first stock we'll discuss today.
Here's more on Robinson's first pick, Facebook Inc. (Nasdaq: FB).
Best Stocks to Buy Now No. 5: Facebook Inc.
Facebook stock is one of Robinson's favorite long-term investments.
That's because Facebook offers must-have services that people use, no matter what is happening in politics or in the global economy.
"The major fear among investors is that Trump's trade and immigration policies will mean lower earnings for multinational tech firms like Facebook. But Team Zuckerberg is going to keep thriving by continuing to create pioneering new products and services - like those Messenger chatbots - no matter who sits in the Oval Office," Robinson said on Dec. 5, 2016.
You see, CEO Mark Zuckerberg is quietly building massive revenue sources outside of selling ad space on Facebook.
By 2020, Deutsche Bank AG (USA) (NYSE: DB) projects Facebook's messaging services, WhatsApp and Messenger, will generate a combined $10 billion in revenue annually.
Outside of WhatsApp and Messenger, Facebook's picture app Instagram could account for as much as 10% of Facebook's global revenue this year.
Facebook is also selling its virtual reality (VR) headset Oculus Rift for close to $600. Market intelligence firm Tractice projects sales revenue from VR content, accessories, and head-mounted displays will reach $21.8 billion by 2020.
And Robinson's bullish price target for Facebook accounts for this tremendous growth...