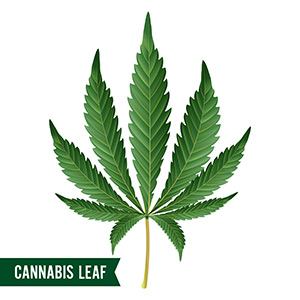 One of the most profitable sectors in the soaring cannabis industry is medical marijuana.
That's why long-term investors are watching the top medical marijuana stocks now.
In 2014, medical cannabis sales made up a whopping 92% of the cannabis industry's total $4.57 billion in sales, as reported by ArcView Market Research.
And by 2020, marijuana sales in North America are projected to generate over $20 billion.
However, Money Morning is not recommending any particular stock in the legal cannabis sector. Rather, this is just a watch list of pot stocks to keep on your radar.
And the first marijuana stock to watch is already up 56% in 2017…
Top Medical Marijuana Stocks to Watch No. 3: Cara Therapeutics Inc.
Cara Therapeutics Inc. (Nasdaq: CARA), a clinical-stage biopharmaceutical company, was founded in 2004.
And one of its most impressive products is CR845…
CR845 is designed to limit the entry of uremic pruritus into the central nervous system. Uremic pruritus can cause sleep loss and depression. It is also reportedly associated with chronic kidney failure.
Trending: Top Marijuana Stocks to Watch This Week
There are no approved ways to battle uremic pruritus in the United States right now. But in its phase 2 trial, CR845 had positive results.
Compared to a placebo, dialysis patients using CR845 had a 54% greater reduction in worst itch sores.
So far in 2017, the CARA stock price is up 56.62%. In comparison, the Dow Jones Industrial Average is up just 5.29%. According to FactSet, the CARA stock price also has a one-year target price of $21.75.
From the closing price on Feb. 23 of $14.55, that could be a potential profit of 49%.
And the next two marijuana stocks could climb double digits as well…