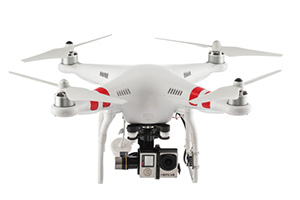 The top stocks to watch today (Thursday) are Tesla Inc. (Nasdaq: TSLA), corporate IT company Oracle Corp. (NYSE: ORCL), and GoPro Inc. (Nasdaq: GPRO).
There are a number of U.S. economic reports being released today. The reports include housing starts, building permits, initial claims, Philly Fed, and JOLT job openings.
Yesterday, the Fed increased interest rates by 25 basis points. In the press conference after the decision was made to increase rates, U.S. Federal Reserve Chair Janet Yellen cautioned that economic data was not improving as expected. Still, the data was strong enough to raise rates.
Yellen's cautious tone makes today's economic data even more important. If they fall short of expectations, the markets could trend lower today as questions of an economic recovery surface.
Now that we know what's moving markets, here are the three top stocks to watch today...
Top Stocks to Watch Today: Tesla Inc. (Nasdaq: TSLA)
Tesla stock is up 2.5% in early morning trading after announcing that it plans to raise $1.15 billion in new capital.
Get In Now Before This Stock Takes Off... The world's biggest chip maker recently invested $25 million in this tiny tech firm. Find out how to make this $5 stock a part of your portfolio today. Read more...
The money will be raised using a combination of stock and debt. New stock issues will account for $250 million in raised capital while $750 million will be in debt. The debt will be convertible senior notes.
Tesla will use the money to help scale the business with the launch of the Model 3. The company plans to sell them at $35,000 each starting later this year.
TSLA stock is currently trading for $255.73 for a gain of 19.7% so far this year.
Top Stocks to Watch Today: Oracle Corp. (NYSE: ORCL)
Oracle stock is up 6.5% in early morning trading after announcing better than expected earnings.
Oracle specializes in corporate IT products and services, like applications, platforms, and infrastructure.
The company announced earnings per share (EPS) of $0.69. Analysts' expectations were $0.62 EPS.
On the positive earnings results, RBC Capital increased its price target from $46 to $47. The rise in target price brings analysts' average one-year price target of Oracle stock to $44.36.
ORCL stock is currently trading at $43.05 for a gain of almost 12% so far in 2017.
Top Stocks to Watch Today: GoPro Inc. (Nasdaq: GPRO)
GoPro stock is up over 10% in early morning trading after it announced job cuts to improve profitability.
The company is cutting 270 jobs. Those cuts are expected to boost profitability in 2017 after the company missed Q4 earnings during the critical holiday buying season.
GoPro assured investors the new layoffs would not hurt product development despite laying off 15% of its employees in November.
GPRO stock is trading at $7.35 for a loss of 15.6% year to date.
Secret Weapon Set to Foil China's Master Plan: The South China Sea is about to get violent, and the Chinese have an alarming new superweapon they think gives them the upper hand. Or at least that's what their war hawks think. But they couldn't be more wrong. Thanks to a small $6 U.S. defense contractor with a top-secret technology, the Pentagon has an ingenious new checkmate move designed to stop a Chinese sneak attack dead in its tracks. Click here to learn more...
Follow Money Morning on Facebook and Twitter.