As investors digested the new Fed rate hike last week, many decided that investing in gold was still a good idea. Since the FOMC decision on March 15, gold prices have gained 4% from $1,204 to $1,252 – the highest price since March 1.
Some dips in the market in early March and the new action from the Fed have kept gold prices strong this month, and the long-term outlook for gold remains positive. We expect the price of gold to rise another 11.8% to $1,400 per ounce by the end of the year.
That's why we're recommending one of the best gold stocks to buy to profit most from the rally.
Here's why investing in gold could offer generous double-digit gains this year…
2 Factors That Make Investing in Gold a Great Profit Strategy in 2017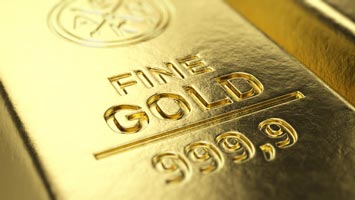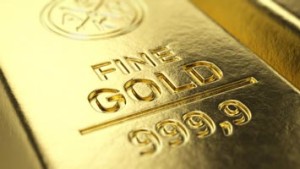 Generally, when the stock market is doing well, investors won't give gold or other precious metals a second thought. Unless, of course, there is concern about a potential market collapse.
Even though the Dow Jones Industrial Average just shot past a record 21,000 on March 1, this might not be cause for celebration. Investors are becoming increasingly concerned that the market is overvalued, which means we could be in bubble territory.
When investors think a stock market bubble is about to burst, they typically move their money into a safe haven like gold. This has been happening much more lately, with the 10 largest gold ETFs seeing inflows of $1.6 million in January alone.
As more investors move their money into the gold market, gold prices and gold stocks will start to post big returns.
The second bullish factor for gold will be rising inflation. Right now, the annual inflation rate is at a five-year high of 2.7%. This has prompted the U.S. Federal Reserve to raise interest rates twice in four months.
Interest rates were hiked last week (Wednesday, March 15) by 0.25%, bringing the federal funds rate into the 0.75% to 1% range. Fed Chair Janet Yellen also said we could see two more rate hikes in 2017.
While higher rates usually boost the value of the dollar, the U.S. Dollar Index (DXY) has fallen from 101.36 to 99.72 this month. A weaker dollar is good for the price of gold because it makes the metal more affordable for other currency holders.
Both of these factors set the gold price up to rally 11.8% to $1,400 by the end of the year. And no gold sector will benefit more from rising prices than the gold mining sector.
Gold mining stocks are a good investment this year because those companies will boost their production numbers in response to higher gold prices. That will make their profit margins larger and larger as the year goes on.
Here's one of the best gold mining companies to invest in this year…
The Best Gold Stock to Buy in 2017 for a 49.6% Return on Your Investment